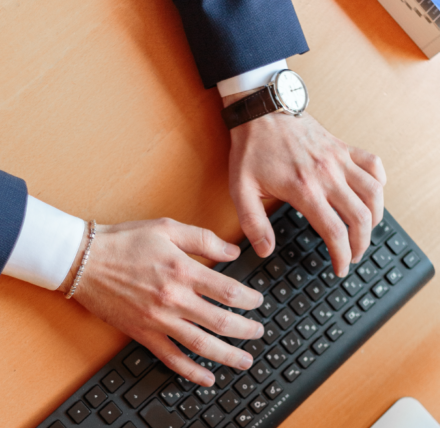 Delivering value and best practice for the public sector
The public sector in Scotland and the rest of the UK continues to face a significant challenge – how to deliver services which meet the widening expectations of users, within tightening budgetary constraints, subject to public scrutiny and often within a complex regulatory and legislative framework.
Our award-winning public sector team is one of Scotland's leading practices, acting for a wide range of Scottish and UK public authorities as well as those in the private sector who interact with the public sector.
This experience has given us an in-depth, broad understanding of the sector. We are aware of the wider policy and political landscape and our advice is always tailored to take account of commercial, regulatory and environmental factors.
We have worked on many of the most complex, high profile and high value projects in the public sector in Scotland, and have some of the country's lead leading legal minds on our team, including Professor Lorne Crerar, author of the Independent Review of Regulation, Audit, Inspection and Complaints handling of public services in Scotland, "The Crerar Review" which reviewed the role of scrutiny bodies within the public sector to reduce the overall regulatory burden.
We work closely with: 
Central government departments
Government agencies
NDPBs
Local authorities
Regulatory bodies
Charities and community organisations
Further and higher education institutions
Regeneration agencies
Registered social landlords
Bespoke advice to the public sector
We provide bespoke advice in a wide range of areas, including:
Housing providers
Overview
Our Housing team provides specialist advice to housing providers on every aspect of their business. As Scotland's largest law firm with a specialist housing practice, our multi-disciplinary team of lawyers provides regulatory, governance and commercial advice to some of the UK's largest housing stock owners.
Local government
Overview
We provide solution driven, commercially focused and risk aware advice which enables local authorities to achieve their statutory and policy objectives while at the same time achieving best value.
Charities & social enterprise
Overview
We provide practical legal, regulatory and commercial advice on all aspects of the not-for-profit sector, working with charities, social enterprises, voluntary organisations, community interest companies, and housing associations.
EU, regulatory & competition law
Overview
Our experienced team ensures organisations in the public sector can achieve their commercial objectives in a manner compatible with their legal obligations under what can be complex territory.
IT and outsourcing
Overview
Our specialist team provides a full service in relation to information and communications technology, working with clients in the public sector in Scotland on projects of all sizes.
Information law
Overview
We provide advice and assistance on all aspects of the law relating to gathering, holding, processing, securing, using and providing access to information. We help clients comply with the regulations surrounding data to ensure that they follow legal requirements and best practice.
Dispute resolution
Overview
We have extensive experience of acting for public bodies in defending judicial review proceedings, and indeed the risk of judicial review of their policies and decisions.
Debt recovery
Overview
Our solicitors are ranked among Scotland's leading debt recovery lawyers and work closely with many bodies in the public sector, using our specialist knowledge to make recovery in other circumstances where recovery opportunities might be missed.
Employment law
Overview
Our employment law team has extensive experience of advising a broad range of public sector clients on employment law and HR matters, including local authorities, ALEOs, higher and further education institutions, NDPBs and central government departments.
Public procurement
Overview
We provide a full range of strategic and compliance advice to public sector organisations in relation to public procurement matters.
Infrastructure & projects
Overview
Our I&P team has extensive experience advising public sector clients from advising on the Scottish Government's hub initiative (since 2009), roads and civil engineering projects and facilities management and repairs contracts, to advising local authorities and RSLs on energy and thermal efficiency schemes and advising local authorities and Health Boards on significant contract management issues relating to PFI and PPP contracts.
Testimonials
"They are first class in knowledge and experience and I don't think there's any firms, if a few, who could match them in terms of their capability; they are outstanding."
"The firm is professional with a friendly outlook. It has provided services through the pandemic, and the advice is concise, clear and easy to understand."
"Their service is always very professional and they are able to respond quickly. We find it great that we can tap into specialists in a number of areas through the one firm."
"They provide a very efficient service, are responsive to queries and have a range of experts on different topics as required."