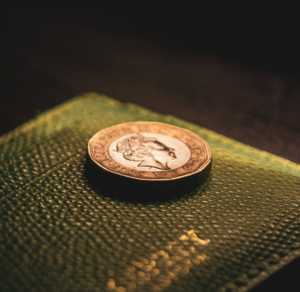 Debt recovery solicitors
We offer a complete, professional and cost effective debt recovery service, from issuing demand letters, negotiating pre judicial settlements, the commencement and progression of court actions to advising on all relevant diligence options available to enforce decrees (court orders).
Collecting what is due to you
The effective recovery of outstanding debt is fundamentally important to all organisations – it can potentially be the difference between success and failure.
Our specialist debt recovery team – which is independently ranked among the country's best – can help you collect what your organisation is due, in Scotland and beyond.
Recovery of a debt is never guaranteed but with our advice, recovery can often be made where in other circumstances opportunities might be missed.
We are experienced in all aspects of debt recovery and advise a wide range of clients, including:
Businesses
Individuals
Landlords
Public sector bodies
Housing associations and registered social landlords (RSLs)
With offices across Scotland and experience in pursuing recovery in many other jurisdictions, we can assist you with your debt recovery matters wherever you are based.
Meet the team
Our solicitors are ranked among Scotland's leading debt recovery lawyers and are experienced specialists in all aspects of debt recovery.
Letters before action
Overview
We are experienced at providing a comprehensive legal service offering taking into account all relevant factors, namely the level of debt against prospects of successful recovery. We ordinarily recommend the issue of a Letter Before Action seeking recovery of the sums outstanding within 7 days. We often find that the escalation to our department encourages payment in full or at least a proposal for repayment, negating the requirement to raise court proceedings and avoiding enforcement costs.
Court action – simple procedure and ordinary cause
Overview
Our team has extensive experience in dealing with all types of court action and procedure. In Scotland, the type of court action will depend on the value of the debt- actions up to the value of £5,000 are raised via Simple Procedure court process and debts in excess of £5,000 are raised via the Ordinary Cause court process.
The processes are quite different and our team are well equipped to explain and guide our clients through the court process. We carry out due diligence prior to the commencement of any court action, in order to maximise prospects of success.
We deal with all values of claim ranging from 'small value' debts, to debts in excess of £100,000. We appreciate the complexities and sensitivities surrounding debt recovery and our team are able to provide bespoke advice tailored to the circumstances presented in each referred case.
We fully understand that one size does not fit all. Our team are experienced in dealing with high volumes cases and in particular cases which may present additional sensitivities such as vulnerable debtors or cases which may attract media attention.
Our team supports all our clients, from sole traders, small to large businesses, public bodies to consumer credit clients. We pride ourselves on our an innovative approach to our legal offering with the ability to fully understand all aspects not merely from a legal perspective but also from a commercial perspective.
We ensure that our clients are supported from pre litigation steps all the way through to enforcement of court orders.
Enforcement of court decrees
Overview
Our team are well equipped to advise in relation to diligence (enforcement options) and with our bespoke and tailored advice, we ensure that the diligences most likely to achieve recovery are undertaken on behalf of our clients.
Diligences may include, Charge for Payment, Arrestments, Attachment and Inhibitions. We also provide advice in relation to Sequestration proceedings and associated Insolvency measures (see our insolvency profile)
Our team are able to support our clients via enforcement of court orders obtained furth of Scotland. We regularly assist clients in enforcements of decrees South of the Border and in Europe.
Housing
Overview
We are fully experienced in dealing with all aspects of Housing Law in the pursuit of recovery of possession of properties. We act for 55% (??) of Registered Social Landlords in Scotland and provide bespoke advice ranging from pre eviction measures to the commencement and progression of court action through to enforcement.
Our team are highly skilled in providing bespoke advice and appreciate that each case turns on its own facts and circumstances which are often shaped by geographic and economic factors. Our team are renowned in Scotland as key advisors on housing law and regularly appear in Sheriff Courts throughout Scotland.
We raise court actions for possession based on all statutory grounds and have particular experience in dealing with high profile and complex cases, in particular the management of Anti Social Behaviour. It's out team's experience which allows tailored and bespoke advice to be offered to clients with the principal aim of going beyond our clients expectations- whether that's seeking recovery of possession or identifying suitable alternatives to eviction such as Anti Social Behaviour Orders.
We also provide Policy advice to our clients including the amendment of current policy provisions or the inclusion of new policies, reacting in real time to live issues such as most recently the Coronavirus pandemic.
Anti social behaviour
Overview
We regularly advise our housing clients in respect of Anti Social Behaviour including advice in relation to pre litigation steps to bring the behaviour to an end to the commencement and progression of court actions. We provide tailored advice to each client based on the individual circumstances presented in each case.
Our team appreciates the sensitivities which may be presented in each case against the back drop of the pressures faced by landlords to be taking action. We advise in relation to alternatives to court action for possession such as Mediation, participating in Multi Agency Meetings to Anti Social Behaviour Orders.
Factoring
Overview
Our team advises a number of Factoring agents in respect of all debt recovery issues including pre litigation enforcement such as Letters Before Action and the registration of Notices of Potential Liability (NOPLs) to the commencement and progression of court action to recovery of debts via diligence.
We appreciate the pressures faced by Factoring Agents as is often the case, the debtors are ongoing debtors as opposed to pursuing historic arrears. We provide tailored advice on how best to tackle debtors who consistently fail to pay.
Client training
Overview
Our team has a significant amount of experiencing in support our clients in all aspects of debt recovery, including the amendment or inclusion of new policy provisions, debt recovery strategies together with supporting clients through times of regulartory or legislative change.
We provide interactive training with clients to support their understanding in effective debt recovery techniques to what to expect during the court process
Frequently asked questions
What documentation do I need to provide to become a client of Harper Macleod LLP?
Answer
For businesses, we require details of the directors of the company and details of all beneficial owners. If you are an individual, we require your name, address and date of birth. If you have lived at your address for less than a year, we will require details of previous address.
What information do you need to start recovering my debt?
Answer
Once our mandatory anti money laundering checks are completed, in order to commence the debt recovery process, we will require details of the debtor, the amount outstanding and copies of the invoices issued.
Prior to commencing any legal action, we will undertake pre litigation checks to ensure that it is economic for you to proceed with legal action.
What happens if a debtor enters into a payment arrangement, can Harper Macleod LLP process the payments?
Answer
Yes, our finance team can take payments from your debtors. Once the payment has cleared the banking process, we will ensure that payment is forwarded to your account. We do not charge our clients administration fees for processing any payments.
How long do I have to enforce a court decree?
Answer
A court decree is valid for enforcement for 20 years from the date that the appropriate court extracts the decree.
Are there any pre court action steps which could be taken to attempt recovery of sums owed?
Answer
Yes, we can issue the debtor a Letter Before Action. This notifies the debtor that matters have escalated with the involvement of solicitors. The letter requests payment within 7 days and warns that failure to do so may result in further action , namely court proceedings. We often find that the letter prompts payment either in full or via an instalment agreement.
Testimonials
"Harper Macleod LLP has an extensive national reach, an attractive asset for both private and public sector clients, with the latter constituting a particular focus for the team and including a large number of registered social landlords (RSLs)." Clients highlight "The team is very helpful and knowledgeable" and "Each member of the team shows their individual strengths when communicating with us, and when combined, make a great team who can work together with a common aim."
"I have instructed Debt & Asset Recovery on several occasions and find their work to be very thorough and professionally executed. The team has been very patient and supportive in providing necessary advice. They are very impressive and have been able to offer professional advice . It became evident that the team have a very wide ranging "knowledge base".
"I am to call on the expertise of Harper Macleod from representation in court to updating us on implications of legislation changes, we regularly act on Harper Macleod's advice. Our teams have found training sessions "invaluable".
Get in touch
Call us for free on 0330 159 5555 or complete our online form below to submit your enquiry or arrange a call back.