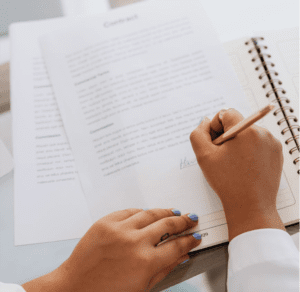 Information law solicitors
We provide clear, practical and commercially focused advice, entrenched in a deep understanding of your organisational needs, ensuring that you not only comply with the law but are able to deal with any practical and regulatory issues which arise.
For all your Information Law needs
We provide advice and assistance to clients in the private and public sectors on all aspects of the law relating to gathering, holding, processing, securing, using and providing access to information.
The introduction General Data Protection Regulation (GDPR) and the Data Protection Act 2018 had a significant impact on the way in which organisations manage and process any information relating to identifiable or identified individuals.
We take a commercial approach to data protection and are best known for providing clear and measured advice in the context of all relevant risks, whether financial or reputational, for our clients depending on their sector. We have a unique insight into particular sectors, including housing, sports and public authorities, which is vital when advising on wider information law issues.
Our team can help you to comply with the regulations surrounding data to ensure you follow legal requirements and best practice. We see ourselves as an extension of our clients' internal data protection teams, providing ad hoc advice on routine data protection queries, policy development, public sector and commercial relationships and regulatory enquiries.
In particular, we can help you manage the processing of personal data, respond to requests for personal data and address issues relevant to the operation of your website and direct marketing activities. We can also assist in the event of an investigation by the Information Commissioner's Office (ICO).
Information law is not limited to data protection and our team advises clients in the public sector regarding their obligations under legislation regulating access of information. This includes advising on the rules for freedom of information under the Freedom of Information (Scotland) Act 2002 (FOISA) and the Environmental Information (Scotland) Regulations 2004 (the EIRs), as well as re-use of public sector information and assisting with investigations by the Scottish Information Commissioner.
Our services
We can provide you with help and guidance on the following areas of information law:
BYOD (bring your own device)
CCTV
Compliance audits
GDPR, FOISA and EIRs compliance requirements
GDPR and FOISA policies and procedures, including FOISA publication schemes and EIRs charging schedules
Data processing agreements
Direct marketing
Data security
Data retention schedules
Entry into data sharing arrangements
Information governance and records management
Interface between FOISA, EIRs and GDPR
Mobile apps
Outsourcing and data transfer agreements, including for international transfers of data
Privacy and cookie policies
Registration with the ICO
ICO and SIC investigations
Requests for information and personal data
Social media
Staff monitoring
Staff training
Website compliance
Wearable technology
Meet the team
Backed by the strength of one of Scotland's leading law firms, we have in-depth understanding of the sectors in which you operate and can advise you accordingly from our offices across Scotland.
Data protection
Overview
We are engaged by Creative Scotland (CS) to provide direct support to the DPO. This involves providing specialist data protection support on a variety of complex queries, often with tight timescales, including providing support in relation to data processing agreements and data sharing agreements between a number of public authorities, suspected personal data breaches and the processing of special categories of personal data.
As a result of the COVID-19 pandemic, CS commenced a number of new support initiatives to help those needing assistance due to the impact of COVID-19.
DPO services
Overview
We offer a Data Protection Officer (DPO) retainer service to clients under which clients appoint Harper Macleod as their DPO. Under this service we act as clients' contact for the Information Commissioner's Office (ICO), carry out data protection audits, handle data subject requests and provide advice on data protection queries on an ongoing basis.
Application of FOISA to RSLs
Overview
We act for registered social landlords (RSLs) which own or manage over 75% of the entire RSL housing stock in Scotland and worked closely with our RSL clients regarding their preparations in setting up their internal functions when the Freedom of Information (Scotland) Act 2002 (FOISA) was extended to RSLs in 2019.
This includes providing an information law retainer support service, assisting our clients in complying with the terms of FOISA and the Environmental Information (Scotland) Regulations 2004 (the EIRs), including advising on what information falls within the scope of the designation Order to RSLs.
Investigations
Overview
We regularly represent clients during investigations conducted by the Scottish Information Commissioner and the ICO. We represented the first Scottish RSL subject of an application to the Scottish Information Commissioner.
Get in touch
Call us for free on 0330 159 5555 or complete our online form below to submit your enquiry or arrange a call back.