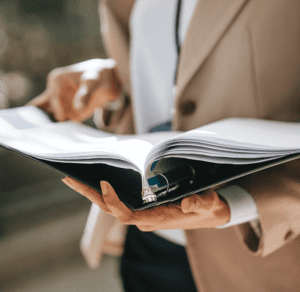 Corporate law solicitors
Our corporate team is recognised as being among Scotland's top dealmakers. We advise businesses of all sizes in every aspect of corporate activity – from high-profile mergers and acquisitions to our extensive work with SMEs.
Your specialist business advisers
Our corporate team is recognised as being among Scotland's top dealmakers and advises businesses of all sizes in every aspect of corporate activity – from high-profile mergers and acquisitions to our extensive work with SMEs. The team is one of the largest in Scotland, with experienced corporate lawyers based in Glasgow, Edinburgh and the Highlands, Islands and Moray working with businesses throughout Scotland, the rest of the UK and internationally.
We have particular experience of providing commercial legal advice to many of Scotland's leading family-owned, employee-owned and owner-managed businesses. In addition, we are known as leading advisers to entrepreneurs and high-growth businesses, particularly those seeking investment.
Meet the team
Our corporate lawyers are experienced and commercially focussed business advisers who immerse themselves in their clients' businesses and industries throughout Scotland, the rest of the UK and internationally.
Our deals
Our deal activity is published in our Dealmakers publication. Here is a sample of deals from across our key sectors.
R3-IoT
Technology
We advised Glasgow-headquartered space tech startup R3- IoT as it secured a £3.1 million investment as it prepares to expand internationally. The satellite-enabled connectivity start-up closed a seed investment round led by US-based VC Space Capital, joined by the Scottish National Investment Bank.
Other investors include the University of Strathclyde, alongside North American-based Ryan Johnson, former CEO of BlackBridge, Nathan Kundtz, CEO of Rendered.ai, and Loren Padelford, former GM of Revenue at Shopify. Scottish Enterprise also become shareholders and continue to support the company.
Scottish EDGE
Entrepreneurs
We advised Scottish EDGE, a competition for early stage and high growth businesses where they can win grant and loan
funding, on its recent fund raise of £1 million from Sir Tom Hunter, Kevin Dorren, Sir Brian Souter, James Watt, Lord and Lady Haughey, Chris van der Kuyl and Paddy Burns. Each of the leading entrepreneurs committed between £100k to £500k, mainly in the form of loans. The new funding is going to be used in the next four rounds of the competition to help businesses grow.
Harper Macleod has been heavily involved with Scottish EDGE from its inception and is delighted to have been able to assist them in securing such a significant funding package. Jo Nisbet (Partner), Paula Skinner (Partner) and Anisha Kaura (Solicitor) advised on the deal.
Ardersier Port Limited
Energy & Natural Capital
We advised Ardersier Port (Scotland) Limited on the purchase of the former McDermotts fabrication yard in Ardersier. The move will see the new owners, a privately owned business registered in Scotland owned by Steve Regan and Tony O'Sullivan, transform the site into a multi-disciplinary facility with the purpose of supporting the United Kingdom's Energy Transition plans.
Chris Kerr advised on the deal along with fellow colleagues Peter McLuckie, Ross Thomson, Michael Conroy and Peter Ferguson. The Ardersier Port site is the largest brownfield port in the United Kingdom, including 400 acres of port area with access to a 2.2km quay and 350 acres of statutory harbour authority. It has been identified as one of three sites on the east coast of the United Kingdom with the size, scale, shape, and location capable of being an Offshore Renewable Energy Hub Port.
Equitix
Energy & Natural Capital
We advised Equitix on the Scottish aspects of the acquisition of a 17.5% stake in Beatrice offshore wind farm which is a
588MW offshore wind farm located 13km off the northeast coast of Scotland. The wind farm comprises 84 Siemens 7MW turbines and has a 15-year maintenance agreement in place with Siemens.
Our Energy Team led by David Bone and Corporate Team led by Stephen Chan worked on this deal and our role focused on due diligence and the transfer of the shares in the target company which was Scottish.
Clyde Munro
Healthcare
We acted on behalf of the Clyde Munro Group to acquire eight private dental practices across various locations in Scotland with a cumulative value in excess of £6.3m. The Clyde Munro Group, which provide both NHS and private dentistry, has a turnover of over £20 million and operates 52 practices throughout Scotland, working with over 200 dental associates to provide treatment to approximately 400,000 patients.
Aveni
Technology
We advised Scottish fintech company Aveni on an investment of £1.1 million to launch a ground-breaking Artificial Intelligence (AI) platform which is leading the way in a new era for speech analytics in business.
Aveni Detect uses the latest advances in AI and natural language processing (NLP) to automate processes direct from the customer voice. This allows companies to achieve greater efficiencies in quality assurance whilst significantly improving client experience, staff training, and the ability to identify vulnerable customers.
Highland Network Limited
Technology
We advised the selling shareholders of Inverness-based telecoms firm, Highland Network Limited trading as HighNet, on its acquisition by West Sussex-based Focus Group – one of the UK's fastest-growing business communications and technology solutions providers.
HighNet, a family run business, was founded in Inverness in 1994 and also has a base in Glasgow. Focus Group is a £120m business with locations across the UK and over 550 experts providing innovative business solutions for in the region of 25,000 customers. HighNet will continue to operate under its brand name, with current managing director, David J Siegel,leading the existing management team and employees, aiming to grow its annual turnover to £20 million as part of the larger group.
G&A Barnie Group
Engineering
We advised G & A Barnie Group Limited (GAB) on its complex succession planning project involving the introduction of its next generation Management Board to the ownership structure.
GAB is an electrical projects contractor established in Wick in 1985 with branches in Inverness, Wick, Orkney, Stornoway, Elgin and Aberdeen. Services offered by GAB include mechanical installation, electrical installation, renewable energy, fire & security, alarms, CCTV, water treatment, maintenance and servicing.
Alba Windscreens
Manufacturing
We advised Bara Windscreens Ltd (trading as Alba Windscreens) on its successful management buy-out. We helped implement a deal which enabled the new Managing Director to buy-out one of the shareholders, ensuring that Alba Windscreens will continue to be able to provide its insurance approved, vehicle windscreen repair and replacement service throughout Glasgow, Ayrshire and Central Scotland.
Golden Casket (Greenock) Limited
Sport
We advised Golden Casket (Greenock) Limited in relation to the transfer of the shares in Greenock Morton Football Club to Fan membership organisation Morton Club Together (MCT). The move makes the Championship club now officially fanowned, with MCT increasing its stake from 15% to a little under 90%, thus taking majority ownership and completing a two-and-a-half year process.
The long-standing relationship between Golden Casket (the Rae family's firm and the club's previous owners) and the club has been brought to a close now that the takeover has been concluded, with outgoing chairman Crawford Rae – son of former chair Douglas – expressing his belief that the move to fan ownership is a momentous day for the team.
Dealmakers
Our regular Dealmakers magazine provides a round up of the team's recent activity across sectors. As well as the most recent edition, you can access our archive.
Read now
Testimonials
"Practice head Donald Munro is well versed in private company transactions, management buy-outs (MBOs), reorganisations and investment transactions. Paula Skinner has noted experience in advising entrepreneurial businesses, in particular high-growth scale-ups and investors."
"Harper Macleod LLP's corporate department is well known for M&A, equity investment deals, disposals, angel investments and joint ventures. It often acts in cross-border deals and is active in the healthcare, energy, automotive, food and drink, an IT sectors." Clients comment "The partners were clearly experts in their field, their supporting teams were responsive and well-informed, and our engagement with them went without a hitch" and "They always offer ways of collaborating to make things better."
Harper Macleod have advised us on many matters and always acted promptly and efficiently without needing excessive direction or management. They strike an excellent balance between protecting the interests of their client with a commercial and proactive approach to negotiation.
Harper Macleod came highly recommended and fully lived up to expectation. Paula and her team did a wonderful job under sometimes trying circumstances. Their calm and professional approach helped me fully understand some of the complex workings of the deal and achieve a successful completion. I certainly would not hesitate to recommend Harper Macleod / Paula Skinner and her team.
Our company has big plans and from the start it was clear that Harper Macleod could provide us with the legal expertise we needed. They have gone out of their way to make the process of securing funding as smooth as possible and this support has been invaluable in helping Bedi at a crucial stage of our development.
This was our fifth large corporate transaction working with the Corporate team at Harper Macleod, and yet another deal that has been successfully completed thanks to their involvement. Their hard work and dedication ensured that we finally got this one over the line.
Harper Macleod guided us through the sale process allowing us to continue to focus on the day job of running the business. We were delighted with the advice and support provided throughout.
I hadn't appreciated just how detailed and protracted a deal of this nature could be. However, the team at Harper Macleod gave me great confidence that my best interests were always to the fore when advising me throughout the negotiations. This was the most important financial event of my life, and I know I chose the best legal team for the job.
Whilst in the middle of an investment phase the advice given by Harper Macleod was always solution driven. There was always an attempt to understand the rationale of both parties before giving appropriate advice. This made the final completion meeting non confrontational and both parties ended up achieving their own goals in a stress-free environment. This refreshing style added great value to the process and the team deserved a big thank you for taking this approach.
Harper Macleod have not only been at the forefront of our investment needs but have been significantly involved in other areas of our business. Harper Macleod's commitment and dedication shown to Viopti has most definitely helped make our journey a lot smoother.
All of the team provided us with an excellent service – we were well informed how the matter was progressing and I felt we worked well together. Amy (Mackenzie) is exceptionally hard working and diligent and it was an absolute pleasure to have her overseeing the matter on a day to day basis with additional support from the Property and Employment arms of the business – An overall great experience.
Get in touch
Call us for free on 0330 159 5555 or complete our online form below to submit your enquiry or arrange a call back.