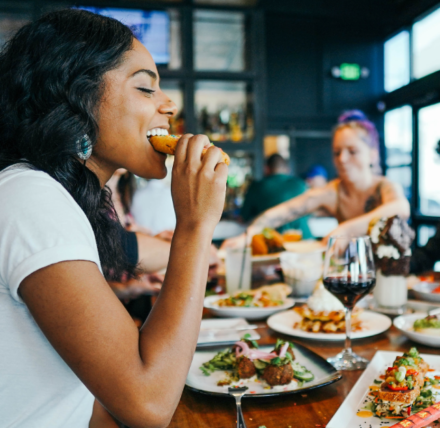 Leading advisers to producers, manufacturers and suppliers
Our dedicated Food & Drink team advises businesses of all shapes and sizes in a key Scottish industry, providing a full service which caters for your every legal requirement.
You need advisers who know the sector inside out, including all the challenges and opportunities it faces. Drawing from specialist lawyers across one of Scotland's largest independent firms, we have the experience and expertise that you need and our advice is tailored to meet your particular circumstances – whatever your size or ambitions.
Bespoke advice to each part of the supply chain
We know that each part of the Food & Drink supply chain has its own set of challenges and opportunities. We can provide bespoke advice to each part of the supply chain.
Primary producers
Overview
Scotland's Agriculture, Fisheries and Aquaculture sectors are renowned for quality produce and Harper Macleod is a leader in providing legal services in the Rural Economy.
Our office locations throughout Scotland bring us closer to our clients helping us to understand their needs in the context of local conditions.
We regularly advise clients in this sector whether they are producing grain or farming livestock, fish and seafood farming or putting to sea with the pelagic fleet.
Our core legal services include:
Business Law and Contracts
EU Regulatory & Procurement
Health and Safety
Employment
Dispute Resolution
Wholesale suppliers and merchants
Overview
As produce leaves the farms and fishermen bound for manufacturing and then distribution, wholesalers and merchants play a crucial role in the supply chain. Pressures on pricing, volume and quality make this a challenging sector to operate in.
Services to this sector include:
Business Law and Contracts
Employment
Dispute Resolution
We advised on the employee buyout of Inverness-based fresh produce provider Swansons Food Wholesalers.
Processors, manufacturers, brewers and distillers
Overview
Turning raw materials into the Food and Drink we consume, Scotland's manufacturers, brewers and distillers are a diverse range of businesses from internationally recognised brands to artisans operating from tiny premises in rural locations.
Their legal challenges are equally broad in range. Whether protecting Intellectual Property, committing capital to manufacturing equipment, expanding a distribution network or falling out with it, Harper Macleod has the legal expertise to help.
From navigating the Groceries Supply Code of Practice to trademark protection, international brand licensing, labelling, distribution, contract manufacturing and customer own brand agreements, we have the breadth and depth of experience to be a trusted legal partner for all Food & Drink manufacturers.
Core services to this sector include:
Business Law and Contracts
Intellectual Property and Technology
EU Regulatory & Procurement
Health and Safety
Employment
Dispute Resolution
Manufacturing
Foodservice
Overview
The Foodservice sector is a huge but often invisible link in the supply chain, providing crucial supplies to our hospitality businesses. Not only does the Foodservice industry have to deal with the logistics of supplying to every corner of the globe, it relies heavily on manufacturers to produce on time and at the right volume and quality for distribution.
The impact of the COVID-19 pandemic on the hospitality sector will have significantly affected Foodservice businesses and Harper Macleod is on hand to help them as they look for a period of recovery. Our core services for Foodservice businesses include:
Business Law and Contracts
Franchising
EU Regulatory & Procurement
Employment
Dispute Resolution
Retailers
Overview
The retail sector has the front line challenge of dealing with consumers and their preferences as well as having to rely on manufacturers or their intermediaries for supply. Competition in retail has become fierce in recent times as the traditional UK supermarket Multiples have had market share taken from them by the European model discounters.
All the while, convenience outlets have also thrived but have been under attack from the Multiples establishing their own convenience offering. The added pressure of maintaining real estate and, increasingly, an online presence makes Food & Drink retail a challenging environment.
Many retailers are also either franchisors or operate under franchise bringing an additional layer of complexity to their businesses.
Harper Macleod's core services to retailers include:
Business Law and Contracts
Franchising
EU Regulatory & Procurement
Licensing
Employment
Dispute Resolution
Cafes and restaurants
Overview
Harper Macleod has extensive experience in this sector, in particular in helping licensed businesses and franchisees.
The business impact of the COVID-19 pandemic has been felt most severely in the hospitality sector and it will be facing a difficult recovery period. We are here to help during this challenging time.
Core services for hospitality businesses include:
Business Law and Contracts
EU Regulatory & Procurement
Licensing
Employment
Dispute Resolution
Transactions and innovation
Overview
From time to time, all businesses will need access to transactional services. Whether you are moving premises, buying or selling a business or assets or want to explore the options open to you for succession planning,
Harper Macleod has the expertise to help. Our Corporate and Commercial Property Teams are here to guide you through the transaction process. We are also leaders in helping start-up businesses. If you are in the Food & Drink sector, have an innovative idea or are developing technology and are looking to launch your business or seek investment our Entrepreneurs, Growth and Investment and Intellectual Property and Technology Teams can help you.
The EU-UK Trade and Co-operation Agreement (TCA)
Overview
Our experts have been assessing the impact on the UK of leaving the EU Single Market and Customs Union following Brexit, and in particular the effect the TCA will have on cross border trade. UK Food & Drink businesses are affected whether or not they export to the EU.
Many EU regulatory bodies are no longer recognised in the UK and EU laws that have not been incorporated into UK law will cease to apply.
Harper Macleod has brought together analysis from across its teams to produce guidance on a wide range of topics including Rules of Origin, Labelling, Fishing, Commercial Contracts and terms of International Trade at its dedicated Brexit and International Trade page.
Testimonials
"Established team with experience advising clients on a range of real estate, franchising and corporate matters, among other issues. Acts for a diverse set of clients in the retail sector, including entities from the fashion and food and beverage industries. Offers additional strength in advising retailers on franchise expansion."