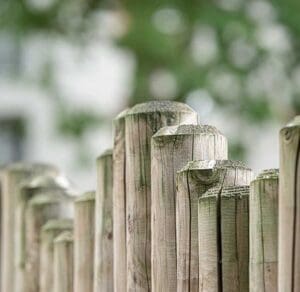 Boundary dispute solicitors
We can help resolve boundary disputes when they occur, including disputes about fences in the wrong location, whether access can be taken, and correcting inaccurate title deeds.
Boundary dispute resolution in Scotland
Boundary disputes can arise for a variety of reasons. The title deeds could refer to an old wall or fence which has long since been taken away. Measurements referred to in titles could be wrong. Unknown title deeds may surface. Increased accuracy in ordnance survey mapping technology may show underlaps or overlaps in title.
In all cases, boundary disputes present a real problem to be overcome. They can limit your use of your own property. They can create a barrier that prevents you from selling your property in the future. Perhaps most importantly, they can be the catalyst to wider ranging disputes with your neighbours.
Our team of lawyers across Scotland, with offices in Glasgow, Edinburgh, Inverness and Highlands and Shetland, have wide ranging experience at the Sheriff Court, Court of Session, Lands Tribunal for Scotland and Scottish Land Court in actions dealing primarily with boundary disputes. They are well placed to discuss your options.
Meet the team
Our real estate litigation team is recognised in the UK's leading independent legal directories; Chambers UK Guide to the Legal Profession and The Legal 500.
Common questions about boundary disputes
Answer
Depending on the legal basis of your dispute, there could be. If you become aware of a boundary dispute, you are best to take legal advice on your position as soon as possible to avoid a risk of missing a relevant time limit.
Answer
If court or tribunal action is required, then the general rule is that expenses follow success. That means that the successful party is likely to be awarded their legal costs in that action.
If damage has occurred to property as a consequence of the dispute (e.g. a fence has been removed), then the cost of repairing that will likely be the liability of the unsuccessful party.
Answer
It is not as straightforward as that. There are specific circumstances where unchallenged possession of property for a long period of time can result in ownership and determine the matters in dispute, but simply having possession is rarely enough.
Testimonials
"I am very grateful for your professional skills, thoughtful communication and especially for your patience and personal kindness."
"Andrew Upton is very knowledgeable and confident in how he advises us." "He has throughout my involvement shown a detailed and comprehensive understanding of the issues. He's proactive and responds promptly. I am personally very happy to rely on his expertise."
"E-Ming Fong is very experienced in this area. She brings a methodical approach to her cases. Her legal analysis is always impressive."
"A very strong team, led by the ultra impressive Andrew Upton. They exude competence and are very highly regarded across the market." "I have been very impressed with the way Andrew and his team have assembled the material and have identified and prioritised the issues." "Andrew Upton is a very talented lawyer with vast experience in property litigation (a subject on which he regularly lectures). His attention to detail marks him out." "In the sometimes dense world of dilapidations disputes, for example, there is no point which will escape Andrew Upton's eye. The perfect combination of smart and street smart." "Andrew communicates in a clear and well-informed way." "Andrew Upton knows when to twist and when to fold. His instincts are impeccable. And he will fight harder for his clients than almost anyone I have encountered. Hugely impressive."
Glasgow
Edinburgh
Inverness
Elgin
Thurso
Shetland
Get in touch
Call us for free on 0330 159 5555 or complete our online form below to submit your enquiry or arrange a call back.