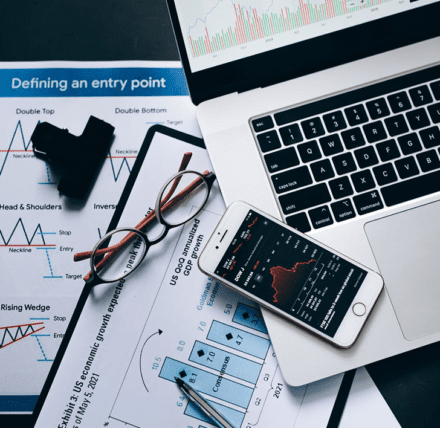 Banking & finance solicitors
We are trusted advisers to both banks and borrowers, providing specialist legal advice on banking and finance issues across all sectors.
Legal advice for banks and borrowers
The Banking & Finance team have been instructed on over 850 new transactions in the last 12 months with an aggregate deal value in excess of £2bn – and our firm is regarded as one of the country's leading dealmakers with extensive corporate mergers and acquisitions experience.
We act for most of the main funders active in the UK market, including the biggest international banks, mezzanine funders and alternative lenders.
A significant portion of our work involves advising non funder clients in relation to their interaction with banks and financial institutions. We are trusted advisers to many of the firm's clients, from SMEs to large corporates, on all banking and finance issues that arise in their businesses.
We like the combination of technical ability, commerciality and sector knowledge that the team brings to our clients. There's a real genuine interest and engagement with the client and we know that the team really care
Our specialists work with funders and businesses at all stages in the economic cycle, from start-up through to specific transactions and from ongoing trading issues to turnaround and restructuring.
Much of our work has multi-jurisdictional aspects and we often work with legal firms across the world in structuring and completing banking and finance transactions.
We are adept at project managing transactions to make the process as straightforward as possible for our clients and are focused on driving deals forward to ensure that we deliver the best outcome possible for our clients in the desired timescale.
Meet the team
Our vast experience of advising businesses of all sizes on banking and finance matters means we also understand their key motivations and needs – this makes us ideal advisers to borrowers and gives us an extra dimension when advising funders.
Our services
The breadth of our experience with financial institutions, funds and lenders, including in-house placements at major UK banks, means we understand what's important when funding transactions – insight that is invaluable when acting for lenders and borrowers alike.
General corporate and commercial banking
Overview
Advising on day-to-day lending and borrowing matters including new corporate facilities, refinancing and renewal of existing facilities and creation of security. We draft and advise on bank standard documentation, Loan Market Association (LMA) documentation, bespoke documentation and bilateral and syndicated lending.
Acquisition finance
Overview
Advising in relation to various types of transaction, including management buy-outs, management buy-ins, mergers and acquisitions. Our experience includes transactions funded by way of senior, mezzanine and subordinated debt and private equity, regarding complex structures and sizeable deal values.
Property finance
Overview
Advising on real estate finance facilities and creating property backed security for a wide range of sectors including trading businesses, healthcare and rural & agriculture.
Project finance
Overview
Advising on high-value project finance transactions across a range of sectors. We have extensive expertise in dealing with all aspects of projects including bank and capital market funding, security structures, intercreditor arrangements, due diligence and step in arrangements.
Housing finance
Overview
Advising housing providers and lenders on high-value housing finance transactions, bank documentation advice, grant funding agreements and security documentation.
Asset finance
Overview
Advising in all areas of asset finance including acting in relation to invoice discounting and receivables, equipment finance and asset-backed lending transactions. Our expertise includes drafting and negotiating asset finance documentation and advising on this form of funding as part of acquisition finance and turnaround transactions as well as an alternative source of working capital.
Restructuring
Overview
Advising on a wide range of impaired asset solutions including equity restructuring, property participation, security enhancement and security realisation.
Professional negligence
Overview
Extensive experience of advising on professional negligence matters as it affects both those in the banking sector and their customers.
Crossborder transactions
Overview
Advising on international and multi-jurisdictional transactions with Scottish aspects.
Visit International Business for more information.
Examples of our work
We don't simply provide the first class advice you expect from your legal advisers, we provide practical, commercially driven solutions to the issues that you face.
Provision of lending facilities
Overview
We advised on the provision of facilities by a major bank to an expanding healthcare provider to finance the development of a new facility. We drafted, negotiated and finalised a bespoke LMA based facility agreement. We also drafted, negotiated and finalised the security, guarantee and subordination documentation, provided advice to the bank on a complex ownership and sale structure and carried out property and construction diligence.
Marine finance
Overview
We advised a ship owner on the funding package to acquire a new vessel, refinance an existing vessel and to refinance the investment and debt in reference to a third vessel. We negotiated and finalised all associated lending security, guidance, international and charter documents as well as managing the complex cross jurisdiction aspects of the transaction.
Acquisition finance (cross border)
Overview
We advised in a transaction involving the acquisition and refinancing of a major company operating in the UK healthcare sector. We acted as Scottish advisers in drafting, negotiating and finalising the facility and property security documents, together with carrying out the property diligence on the Scottish properties. We also provided a Scots law legal opinion and drafted, negotiated and finalised a bespoke ranking agreement.
Provision of revolving credit facilities
Overview
We advised on the provision of revolving credit facilities by a major bank to a range of businesses operating in the food, leisure & hospitality sector. We drafted, negotiated and finalised bespoke revolving credit facility documentation, together with preparing all guarantee, security and ranking documentation and carrying out property diligence on behalf of the bank where required.
Refinancing acquisition costs (cross-border)
Overview
We advised on refinancing the costs of a retail site and the development by it of commercial units housing major high street brands, together with the subsequent sale of the site. We drafted, negotiated and finalised the facility, hedging, security and subordination documentation (which included English law aspects), together with carrying out detailed property and construction diligence on behalf of the bank.
Refinancing property development
Overview
We advised on the refinancing of the development costs of healthcare property and the provision of further loan facilities to fund an extension. We drafted, negotiated and finalised the facility, security and guarantee documentation. We also advised the bank on the complex funds flow involved in the transaction and carried out diligence on the property and the group restructure on behalf of the bank.
Testimonials
Frequently advises both lenders and borrowers, and notable for its work with intercreditor issues and crowd funding. Strong real estate and acquisition financing practice, with further capabilities in project finance and debt restructuring. Offers expertise in a variety of industries, including healthcare, social housing and agriculture. Experienced in advising clients in the hospitality sector.
The team's "consistency and responsiveness stand out." "Tony is absolutely brilliant to work with. He's responsive, quick to turn things round and takes a helpful, commercial view at all times."
"John Pringle frequently advises on acquisition, real estate and development financing, often relating to commercial properties. He acts for a range of borrowers and lenders."
'Tony Cameron works with clients collaboratively, providing a range of solutions allowing clients to make informed decisions'.
'Jacqui Fraser is great – responsive, a problem-solver and gets the deal done'.
''We like the combination of technical ability, commerciality and sector knowledge that the team brings to our clients'. 'A real genuine interest and engagement with the client and we know that the team really care'. 'Good depth within the firm, reasonable pricing, a good experience all round'.
'Tony Cameron is excellent; he is very responsive, makes himself available day and night, and really felt like part of the wider team'.
'They are good value for money, responsive and very personable. I would not hesitate to recommend them'.
'Tony Cameron has a wealth of experience and is very personable to work with and very commercial in his execution'.
Bank of Scotland Real Estate team have established an excellent working relationship with Harper Macleod (Jacqui Fraser) over many years. They have acted on our behalf on a large number of transactions incorporating refinances, new acquisitions and development facilities. The service we receive is excellent and we continue to grow the relationship with both parties enjoying reciprocal business on a regular basis. The cohesive approach between Jacqui, her team and the Bank demonstrates great team working and collaboration, delivering a positive outcome for both existing and new property clients.
Get in touch
Call us for free on 0330 159 5555 or complete our online form below to submit your enquiry or arrange a call back.