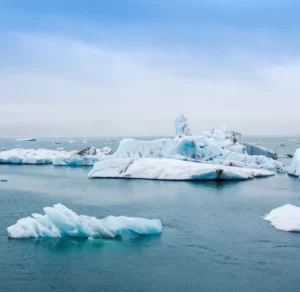 Climate change
Our specialists advise organisations and businesses who affect and are affected by the need to make real changes to the way we do things.
Climate Change, Sustainability & Natural Capital
At Harper Macleod, we put Climate Change at the heart of our practice. In 2019, Scotland declared a global emergency and set some of the world's toughest climate change legislation, with a legal requirement to meet net zero carbon emissions by 2045.
With these targets, Scotland forged ahead of the rest of the UK, as well as other parts of the world such as Europe, New Zealand, Japan and South Korea who have 2050 target.
In 2021, the eyes of the world were on the country as COP26, the UN Climate Change summit, took place in Glasgow in November. COP26 will proceed in an entirely new political context and is shaped up to be one of the most critical meetings in the effort to limit global warming.
In addition to be essential for the very future of the planet, tackling these issues is also a catalyst for a green economic transition, with new investment, innovation, sustainable growth.
Our specialists throughout the firm advise organisations and businesses throughout Scotland and beyond on issues which affect and are affected by the need to make significant changes to the way we all do things.
A 'just transition'
The UK government is also likely to target a green recovery to the public health and economic crisis created by the pandemic, but one based on a just transition to ensure that the sectors of the public who have suffered most from Covid-19 are not left behind by the measures required to achieve the recovery. Progress towards a net zero economy will instead attempt to tackle inequality and promote regional cohesion – creating a fairer, greener society for all.
In practice, this will mean increased action on more environmentally friendly forms of heating, increased connectivity and a revolution in transportation, including public transport and electric vehicles.
It also means a more intense transition from fossil-fuel to green energy such as offshore wind – including the jobs associated with traditional offshore energy and the new skills required for renewable energy generation.
Natural capital
Scotland's Natural Capital, our natural assets and the services and value that come from them, is of huge benefit to the country. How we nurture, protect, manage and make use of our natural ecosystem is fundamental to the country having a healthy and sustainable economy.
It also includes nature-based solutions to climate change – forestry planting, peatland restoration, changes in farming practices. Importance for rural economy – and the potential for jobs and investment in areas often under-funded.
A lot of the work we do at HM involves helping in the development of communities and the rural economy, and making the most of our Natural Capital.
SHREC 2022
This year, the SHREC Conference theme is "Energy Security v Tackling Climate Change", with a focus on post COP 26 findings, the energy crisis in Europe, renewable energy and climate change – as the entire world moves towards a more sustainable future under challenging circumstances.
Our conference will have central themes including: tackling climate change and climate change anxiety, renewable energy, greener spaces, sustainable tourism, skills, immigration and collaboration. Read more about the SHREC conference.
Climate change throughout Harper Macleod
Our lawyers know the challenges and opportunities that tackling climate change and hitting net zero targets bring across civic and corporate Scotland.
Corporate
Overview
Regardless of your business sector, understanding what impact the Climate Change (Emissions Reduction Targets) (Scotland) Act 2019  and climate change targets set out by the UK and Scottish Governments will have on your business is critical so to ensure that you are positioning your business in a way which will protect it from internal and external climate change alignment pressures and allow you to explore opportunities for growth and diversification of your business.
A recent progress report from the Climate Change Committee, highlighted the need to engage with people and businesses in Scotland to develop skills for the net-zero transition, help people understand what the transition means for their lives, and make it easy to make low-carbon choices.
Energy & natural resources
Overview
Although reaching net zero involves changes in many areas, the way we harness and use our energy & natural resources will have a big part to play, with renewable energy to the forefront. Given the series of recent carbon neutrality commitments by major economies, it seems almost inevitable that it will increase the forecast for wind power over the next few decades.
The equivalent of 90% of Scotland's electricity consumption now comes from renewable sources so already see ourselves as a world leader in renewable energy and can use that as a platform to tackle our decarbonisation targets. However, much more still needs to be done.
With an award-winning Energy and Natural Resources team, and specialists advising across our rural and marine economy, Harper Macleod is well placed to play it's part in the transition to a greener economy.
Housing
Overview
We advise many of Scotland's housing providers, who have a significant part to play in helping Scotland achieve its net zero emissions commitments. There are many actions that social landlords can take to help make social housing as low to net zero emissions as they can, and the Scottish Government has set various targets for them. It is important for them to ensure they have a clear understanding of what the targets are and how they can take steps to meet them.
Public sector
Overview
Meeting the Scottish Government's ambitious target of net zero emissions by 2045 will require a collective effort from all quarters – the public, private and third sectors, individuals and communities – but it falls to Scotland's public bodies and local authorities to take the lead in attaining this goal.
Climate change and how to tackle it is an ever-changing area that will require regular review by the Public Sector to allow it to achieve its targets and contribute to Scotland's target.
Our team advises a wide range of Scottish and UK public authorities, as well as those in the private sector who interact with the public sector and are well placed to advise on the growing demands they face in relation to tackling carbon emissions and climate change.
Commercial property
Overview
Climate change and energy transition presents a challenge and opportunity for the commercial property sector, which is coming under increased scrutiny for its impact on the environment. The commercial real estate sector is already subject to a raft of energy-related legislation. In Scotland, nearly all commercial property sold or leased must have a valid energy performance certificate.
Both the Scottish and UK Governments have produced regulations that are intended to produce the energy efficiency of existing buildings in the UK, and so reduce carbon emissions, helping towards our national reduction targets. Any business that does not take steps to address the environmental efficiency of its properties also runs the risk of devaluing its portfolio, making it harder to sell or lease its assets in the future.
Residential property
Overview
Around a third of Scotland's consumption emissions are associated with housing, with the majority of emissions from buildings generated by the use of energy, especially for heating. Residential property owners, who account for 62% of homes in Scotland, are facing legally binding standards for the energy efficiency of their homes over coming year, with Energy Performance Certificates (EPCs) set to become increasingly important – especially in the context of buying or selling a home. There will, however, be considerable guidance and funding schemes made available to assist with the transformation of residential homes to greater energy efficiency.
Rural economy
Overview
The Rural and Farming sectors of the Scottish economy are on the brink of the biggest change to their operations since the advent of the tractor as the UK and Scottish Governments aim for the target set in the UN Paris Climate Agreement – to collectively pursue efforts to limit the global temperature increase to 1.5°C.
Farming is responsible for nearly a quarter of Scotland's annual greenhouse gas emissions. This means any efforts introduced by the UK or Scottish Governments will include a focused approach to the farming sector. This focus will mean rural and farming businesses will need to diversify and work with the government in order to facilitate the changes needed. It is no longer a question of if; it is when – especially if, as expected, the UK and Scottish Governments prioritise a Green Recovery coming out of the pandemic and into a new relationship with the EU.
Litigating in a changing climate
Greener Actions is an ESG project aimed at reducing the environmental impact when resolving disputes in Scotland, within a framework of responsible Environmental, Social and Governance criteria.
Learn more