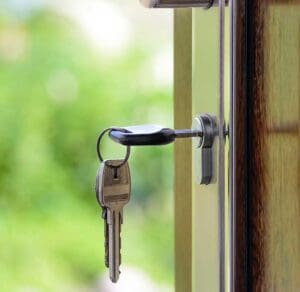 Conveyancing solicitors
Our experienced team of conveyancing solictors are here to handle all the legal aspects of buying or selling a property for you.
Conveyancing solicitors in Scotland
As specialist conveyancing practitioners, who deal with the purchase and sale of property day in and day out, we understand that you are not just buying a house, but are perhaps buying your dream home.
Subject to your instructions we will negotiate the missive, or purchase contract. We will forward to you copies of all of the contractual stages of the missive and will keep you advised of all progress made in the conclusion of same.
On your behalf, we will:
Examine the title deeds to your property.
Provide you with a copy of these for your own information.
Raise any relevant observations on the title with the seller's solicitors to ensure that you receive a valid title to the property you are purchasing.
Ensure that there are no matters contained with the titles which could materially adversely affect your interest in the property. This will guarantee that you encounter no difficulties when you come to sell the property later.
After settlement, a full statement laying out all financial aspects of the transaction will be sent to you and we will attend to the registration of your title and any loan documents in favour of your lender.
As soon as the Land Register has returned your title documents to us, we will forward to you a copy of your title and the principal documents, where you have a mortgage, to your lender for their safekeeping, if required by them.
We have helped thousands of satisfied clients move in the last year, to all sizes of property. Each client is equally important to us, no matter the purchase or sale price.
Testimonials
"I have nothing but praise for the way everything was handled. It is a rare treat nowadays to work with people that do what they say they are going to do, call you back when they say they will and generally work in such a professional manner."
"Service was excellent – very personalised and professional. No recommendations for improvement – would highly recommend Harper Macleod."
Get in touch
Call us for free on 0330 159 5555 or complete our online form below to submit your enquiry or arrange a call back.