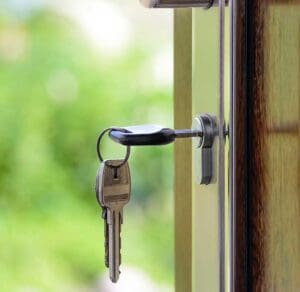 Solicitors for buying a house
We have one of the largest residential property teams in Scotland and more than 25 years' experience of helping clients buy their homes.
Purchasing a home in Scotland
Buying a new house is always a major investment, both financially and emotionally. We can assist you through this complicated process so that your stress levels remain as low as possible.
Our Residential Property team are specialists with wide-ranging experience and a clear focus on all the issues. We can advise you about the different areas you may be interested in and point you in the direction of estate agents with a strong presence in the area.
We have helped thousands of satisfied clients move in the last year, to all sizes of property. Each client is equally important to us, no matter the purchase or sale price.
With offices in Glasgow, Edinburgh, Inverness, Thurso, Moray & Shetland but covering the whole of Scotland we are ideally placed to help you wherever you are.
7 steps to your new home
The Law Society of Scotland has created a useful video which shows you the step by step process to buying a house in Scotland.
Meet the team
As one of the largest teams delivering personal legal services in Scotland, our experience and approachable lawyers can handle all types of enquiries.
Testimonials
"Andrea Ross was very patient and explained everything in a very understandable manner with excellent communication throughout. She made a stressful thing flow smoothly with the minimum of fuss."
"This is the 4th flat I have bought with your help and I cannot fault you staff or processes. Efficient, sensible, accurate and where necessary they point out risks and challenges."
"I have nothing but praise for the way everything was handled. It is a rare treat nowadays to work with people that do what they say they are going to do, call you back when they say they will and generally work in such a professional manner."
"Service was excellent – very personalised and professional. No recommendations for improvement – would highly recommend Harper Macleod."
"Delighted with the service – 5 star. Please thank all of your team on the conveyancing side. It has been minimal stress, lots of compassion and understanding which I am truly grateful for."
Get in touch
Call us for free on 0330 159 5555 or complete our online form below to submit your enquiry or arrange a call back.