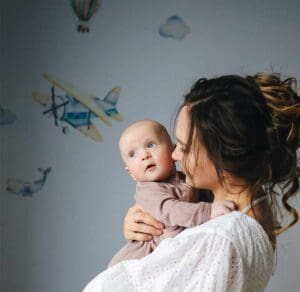 Surrogacy & assisted reproduction lawyers
We offer advice about the legal process involved in all methods of creating a family, including surrogacy, assisted reproduction and fertility law.
Supportive legal advice for helping create families in Scotland
We provide a supportive and joined up service for all clients thinking about engaging in the process of creating a family. There are many myths and assumptions around adoption, surrogacy, and the legal implications of assisted conception. Often, potential parents are uncertain about which route to choose.
We are mindful of the potential stresses and strains involved in entering into any legal process. We hope that by working together to identify your aims we can provide practical, realistic advice within a supportive context. We act for individuals and couples & have considerable expertise in the area of child law.
If you would like to have a confidential chat about any aspect of family creation do not hesitate to get in touch with Amanda Masson or Lynsey Brown. Amanda is regularly appointed by the Court to prepare reports on the welfare of children in adoption, surrogacy, and donor conception cases. She has been instructed to provide expert evidence to the Court about the surrogacy process. Lynsey has particular interest and experience in adoption and surrogacy cases & both Amanda and Lynsey have written extensively on these topics.
Common questions about surrogacy
What is surrogacy?
Answer
The legal definition of a surrogacy arrangement is one which entails a "woman who carries a child in pursuance of an arrangement, and made with a view to any child carried in pursuance of it being handed over to, and parental responsibility being met (so far as practicable) by another person or persons".
Is surrogacy legal in Scotland?
Answer
Surrogacy is legal in Scotland, and indeed throughout the UK, but there are many, and not entirely straightforward, legal issues which prospective surrogates and intended parents should consider before proceeding with such an arrangement.
Who are considered the parents of the baby?
Overview
The intended parents do not automatically become the legal parents of the child after the birth. In the UK, legal parents of a child born through a surrogacy arrangement are the surrogate mother and her spouse or civil partner unless his or her consent to the artificial insemination or placing in the mother of the embryo or eggs was not given.
If the surrogate mother is not married or in a civil partnership, or her spouse or civil partner has not consented to the surrogacy, then the genetic father will ordinarily be the legal father.
In other cases, a non-genetic father or second legal parent may become a legal parent, provided only that the stringent agreed fatherhood or agreed female parenthood conditions of the relevant legislation are complied with.
In all other circumstances, the intended parent(s) will require to ask the court to grant an order conferring on them a legal status of parent.
Are surrogates allowed to be paid?
Answer
In the UK, surrogates are not permitted to be paid except in respect of reasonable expenses. Intended parents should therefore ensure that any payment or benefit conferred on a surrogate is modest and reasonable. Examples of reasonable expenses may be the cost of maternity clothes, any loss of earnings due to pregnancy-related sickness absence, and travel expenses to medical appointments, but of course this list is not exhaustive.
What are the rules around consent?
Answer
The consent of the surrogate mother (and her husband/civil partner if applicable) is central to the parental order being granted. In Scotland, that consent must be committed to prescribed forms.
The consent of the surrogate mother is only effective if given by her more than six weeks after the child's birth. Although any previous notices of consent will be considered by the court, they are likely to limit the weight they attach to that consent. In effect, the surrogate mother can change her mind about giving consent to the handing over of the child at any point.
A surrogacy agreement is unenforceable if the surrogate mother does indeed change her mind. The intended parents are therefore in a precarious position throughout the process until it is complete.
How do I become a legal parent?
Overview
In order to legally transfer parentage, the intended parent(s) must lodge an application for a Parental Order at court within six months of the date of the child's birth.
The child must already be living with the applicants, and be genetically related to one of the applicants. The surrogate mother (and her husband or civil partner if he or she consented to the insemination/implanting) must consent to the parental order being granted within a prescribed window of time. The granting of a parental order is not automatic.
The relevant legislation must be adhered to and the court will consider whether or not the granting of the order is appropriate in the circumstances of the case.
Testimonials
"Amanda Masson has specialist expertise in issues concerning fertility, surrogacy and non-traditional family structures." Clients comment "Amanda is hands-on and always very perceptive, and as such can anticipate problems before they arise. She is really excellent."
"Viewed as a key name for surrogacy, assisted fertility and adoption cases."
Get in touch
Call us for free on 0141 227 9545 or complete our online form below to submit your enquiry or arrange a call back.