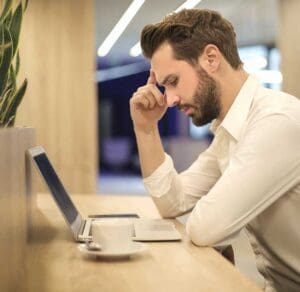 Workplace bullying & harassment solicitors
Your employer has a legal duty of care to prevent workplace bullying and harassment. Our employment law team can help provide support and advice if you're being treated unfairly at work.
Legal advice for bullying & harassment at work
Bullying, harassment and other forms of unacceptable behaviour in the workplace are widespread problems which affect all genders, races and ages. Employers are obliged take appropriate action to create an open culture within the workplace, where staff feel comfortable and safe.
Under the Equality Act 2010, organisations within the UK are legally required not to discriminate against individuals on account of any of the protected characteristics covered by the Act; however, even outwith the terms of this act, there is a more general obligation to prevent bullying and harassment of any form in the workplace.
Meet the team
Our award-winning team of specialist employment lawyers advise on every aspect of employment law.
Common questions about bullying & harassment
What defines unacceptable behaviour in the workplace?
Answer
Generally, unacceptable behaviour can be defined as behaviour that creates, or has the potential to create, risk to the business or the health and safety of employees.
It can include:
Bullying
Harassment
Coercion and/or discrimination
Aggressive/abusive behaviour
This list is not exhaustive and in some cases other types of behaviour deemed acceptable in one workplace may be considered unacceptable in another.
How do I prove harassment at work?
Answer
For behaviour to count at harassment, it must have either violated your dignity or created a hostile environment for you.
Harassment is when bullying or unwanted behaviour is about 'protected characteristics' under discrimination law: age; disability; gender reassignment; race; religion or belief; sex; sexual orientation.
Can I take legal action over bullying & harassment at work?
Answer
In the first instance you should seek to sort out the problem informally, however if that does not prove successful you should talk to your manager, HR department or a trades union representative.
Again, if the problem is not resolved, you can make a formal complaint using your employer's grievance procedure. If the harassment continues, the next step is to take legal action at an employment tribunal.
Our team can advise you on the best course of action, depending on your circumstances.
Testimonials
"I have dealt with Harper Macleod for over ten years and have nothing but respect and admiration for the firm. I also use them for my own personal legal matters as I have total confidence in their professionalism and in the quality of their staff and advice."
Get in touch
Call us for free on 0330 912 0294 or complete our online form below for legal advice or to arrange a call back.