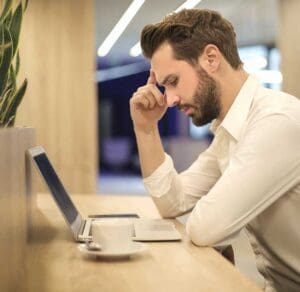 Employment contract solicitors
Our specialist employment law team can advise on all aspects of employment contracts including breach of contract, contract disputes, contract reviews and restrictive covenants.
Contract law solicitors
Under the law, an employer is obliged to provide you with a written statement setting out the main terms of employment within eight weeks of employment commencing. If a business is found not to have issued an employment contract then it can be fined between 2-4 weeks' pay in the event that a dispute goes to an Employment Tribunal.
The employment contract will state the many benefits to which you are entitled, which may include; pay, overtime, sick pay and annual leave allowance. The contract will often provide information on company procedures such as what is to happen if you are sick and how much notice you needs to give to end employment. Businesses can insert a number of clauses into a contract in order to protect their interest, including terms to prevent employees from setting up in competition or even such mundane matters as providing a mechanism for reclaiming accidental overpayments.
Meet the team
Our award-winning team of specialist employment lawyers advise on every aspect of employment law.
Common questions about employment contracts
What happens in a breach of contract dispute?
Answer
A breach of contract occurs where one of the terms in a contract is broken, for example an employer does not pay agreed wages. If the problem cannot be solved informally or through mediation, you may have the right to take legal action.
This may see the case go to a civil court or an employment tribunal. An employer can also make a counter-claim to any legal action. It is very important to get legal advice beforehand as there will be cost involved.
Our team can help guide you through what will be involved in relation to your particular dispute and the best course of action for you to take.
Should I have a lawyer review my employment contract?
Answer
Your contract of employment is an important document and it is crucial that it delivers what you expected from your employer.
If you are in any doubt about anything contained within your contract, or a new contract you are being offered, you should have it reviewed by a specialist employment lawyer.
This is particularly important if you are going to be carrying out a senior role in a business or organisation, or if your contract has complex financial elements.
What is a restrictive covenant?
Answer
Restrictive covenants are common place in many contracts of employment. They operate to provide a degree of security and comfort to employers in situations whereby an employee ceases to be employed (whether that is by virtue of the employee giving notice and leaving, or whether the employee has been dismissed by the employer).
In brief, the prohibitions that restrictive covenants set out include, for example, restricting a former employee from working for a direct competitor, or to setting up a competing business in a certain geographical area relative to the original employer.
Testimonials
"I have dealt with Harper Macleod for over ten years and have nothing but respect and admiration for the firm. I also use them for my own personal legal matters as I have total confidence in their professionalism and in the quality of their staff and advice."
Get in touch
Call us for free on 0330 159 5555 or complete our online form below to submit your enquiry or arrange a call back.