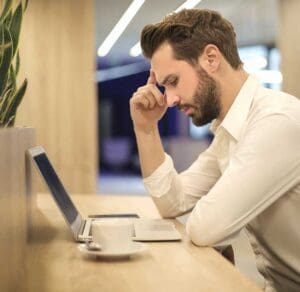 Redundancy solicitors
If you are being made redundant it's important to understand your legal rights to ensure you are treated fairly and receive the pay you are entitled to. Our employment law specialists can help ensure you receive the compensation you deserve.
Redundancy compensation lawyers
Redundancy is a form of dismissal and may arise where the requirement for employees to undertake work of a particular kind has diminished. The process which employers are required to follow varies depending on the number of potentially affected employees.
here is an obligation on employers to make sure that their selection for redundancy is fair, and where 20 or more employees are potentially at risk of dismissal, specific statutory requirements need to be met within prescribed timescales.
Receiving a redundancy notice needn't mean you will be made redundant, as it can be challenged. Our specialist employment law solicitors can give advice in relation to any given redundancy situation.
Meet the team
Our award-winning team of specialist employment lawyers advise on every aspect of employment law.
Common questions about redundancy
What are you entitled to if you are made redundant?
Answer
All employees are entitled to be given proper notice of redundancy, the length of which depends on how long you have been with your employer.
If you have been employed for two years continuously, you are entitled to statutory redundancy pay the amount of which depends on your age at the time of redundancy.
Our specialist employment lawyers can advice you on the full range of entitlements, including potentially having time off during your notice period to look for new employment.
Do I need a solicitor for redundancy?
Answer
If you believe that you have been unfairly selected for redundancy, or that you are not been offered the correct redundancy pay or notice period, you should seek expert advice.
You have a right to find out the reasons for your redundancy and any possible alternatives with your employer.
If you haven't been offered any consultation, you may have a claim. A lawyer can also review your contract of employment which may contain entitlements beyond the statutory terms.
How do you calculate redundancy pay?
Answer
Redundancy pay is based on age. So long as you have been working for an employer for two years or more, your will get: half a week's pay for each full year you were under 22; one week's pay for each full year you were 22 or older, but under 41; one and a half week's pay for each full year you were 41 or older.
Length of service is capped at 20 years, and if you were made redundant on or after April 6 2021, the maximum statutory redundancy pay you can get is £16,320.
Importantly, you are not entitled to statutory redundancy pay if your are offered suitable alternative work which you refuse without good reason.
Testimonials
"I have dealt with Harper Macleod for over ten years and have nothing but respect and admiration for the firm. I also use them for my own personal legal matters as I have total confidence in their professionalism and in the quality of their staff and advice."
Get in touch
Call us for free on 0330 159 5555 or complete our online form below to submit your enquiry or arrange a call back.