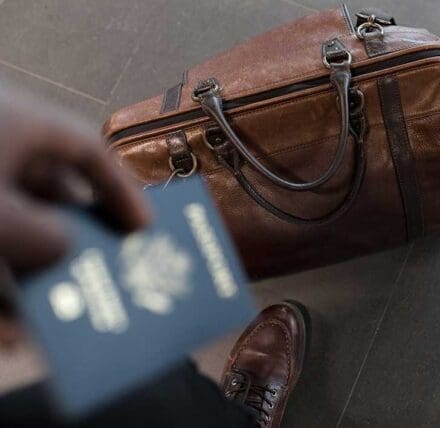 Immigration law for businesses & organisations
Our specialist business immigration lawyers understand the complexities and fast-paced nature of immigration law.
UK business immigration and visa advice
Immigration law is complex and constantly changing, particularly now that the UK has left the EU. Our team can assist you and your organisation navigate the UK's immigration system to ensure business continuity and future growth.
We recognise that increasingly businesses and organisations are recruiting from overseas or, due to Brexit, looking for advice on how EU and non-EU nationals can remain in the UK to live and work whether that is through sponsorship as a skilled worker, or under other routes.
Our work focuses on understanding a client's needs as well as the individual who is looking to enter or stay in the UK to work and live. Our team of specialist lawyers provides tailored advice, guiding organisations through the intricate Home Office processes to find strategic solutions to their immigration problems.
We also provide expert immigration advice to investors and entrepreneurs who see the UK as a good place to set up or expand their business. Together with our other areas of expertise, including employment, data, governance, corporate and commercial, we can provide a holistic approach to your organisation's immigration needs.
With offices across Scotland in Glasgow, Edinburgh, Inverness, Thurso, Elgin & Shetland our immigration team will be happy to help with your immigration issues. Immigration is UK-wide and we can help you wherever you are based – in Scotland, elsewhere in the UK, or internationally.
Meet the team
Our depth of knowledge means we can offer a strategic solutions-based approach to your immigration matters.
Corporate immigration services
Overview
We provid tailored advice to clients, coming up with pragmatic and strategic solutions to meet their business needs.
Our services include:
Advice and assistance in obtaining a sponsor licence
Sponsor licence management
Challenge sponsor licence refusals/suspension/revocation
Immigration health checks and audits in preparation for sponsor licence applications/Home Office visits
Risk to work checks
Advice on the civil penalties regime, and challenging civil penalty notices
Bespoke training programmes for HR, executives and managers on duties and compliance as licenced sponsors and other immigration related issues
Advice, assistance and preparation of applications for staff members and their dependants
Invest in the UK
Overview
Our team has extensive experience of assisting those seeking to make a significant investment, or to establish or expand their business, in the UK. Our team has in-depth knowledge of the complex immigration rules and is ideally placed to identify the best options to meet your requirements in the short and long term.
There are a variety of visa options, including:
Tier 1 (investor) applications – this route enables foreign nationals to live and work in the UK by investing at least £2million in the UK in qualifying investments.
Start-up and innovator visas – these routes allow entrepreneurs, who have had their business idea endorsed by a Home Office approved endorsing body, to establish their business in the UK.
Tier 1 (entrepreneur) applications – this route is now closed to new applicants (replaced by the start-up and innovator routes) but is still open for extension and settlement applications.
Sole representative of an overseas business – this route allows overseas organisations to send a senior employee to the UK to establish a branch or wholly owned subsidiary in the UK.
Work in the UK
Overview
Employers are increasingly looking overseas to secure talent. We can assist both employers and individuals successfully navigate the immigration rules and find the best solution for their business/personal needs.
Our team has a depth of knowledge across the full spectrum of work based visa routes, including:
Skilled worker applications
International sportsperson
Business visitor
Global talent
UK ancestry
Temporary Worker
EU nationals, frontier workers and their dependants
Overview
With the UK's departure from the EU, free movement has now ended and EU nationals and their family members face tighter immigration restrictions. We can assist organisations understand the requirements for employing EU workers post-Brexit, both in terms of retaining existing staff and employing new hires from the EU.
We provide advice on all aspects of EU immigration applications, including:
EU settlement scheme applications  (pre-settled and settled status)
EU family permit applications
Frontier worker permits
Local authorities
Overview
We support local authorities on immigration issues, particularly related to children in their care, as well as the following areas:
Advising local authorities in relation to the immigration position of children in their care;
Providing training to staff on immigration matters (both in terms of children but also work related issues);
Court reports in care proceedings.