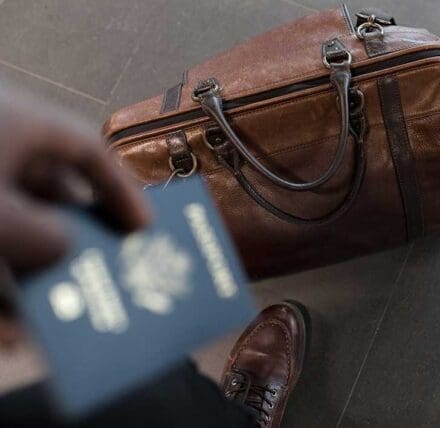 Sponsor Licence Applications
What is a Skilled Worker Sponsor Licence and who is it for?
A Skilled Worker sponsor licence allows UK based companies to hire foreign national workers who do not already have permission to work in the UK.
Can I sponsor any roles that I have vacant?
There are minimum skill and salary thresholds which dictate which jobs are suitable for sponsorship. Generally speaking, eligible roles have been assessed by the Home Office as requiring a minimum skill level of RQF level 3 (A-level equivalent), although care workers were added to the shortage occupation list in February 2022 despite being below the general minimum skill level. A list of eligible positions can be found here.
Whilst there are some exceptions, generally the minimum salary for any particular role will be the highest out of the following three options:
£26,200 per year
the 'going rate' for the role
£10.75 per hour
In addition to the above, there is also a list of shortage occupations. Jobs on the shortage occupation list can benefit from a reduction in the 'going rate' and also attract lower visa application fees.
How do I apply for a Skilled Worker Sponsor Licence?
Sponsor licence applications are submitted online. There are however various key steps that should be completed before submitting your application. First of all, it is important that you understand the duties and responsibilities that will be placed on you as a licence holder. The purpose of these duties is to ensure overall compliance with the UK immigration system.
Sponsor duties include:
reporting duties
record-keeping duties
complying with our immigration laws and all parts of the Worker and Temporary Worker sponsorship guidance
complying with wider UK law
not engaging in behaviour or actions that are not conducive to the public good
Preparing for your licence application presents a good opportunity to carry out an audit of your HR systems to ensure they are robust enough to meet your sponsor duties. This includes ensuring your processes for carrying out right to work checks are up to date and regularly complied with and that you have mechanisms in place to facilitate your reporting and record-keeping requirements to the Home Office. To ensure you are complying with your duties the Home Office are able to carry out compliance visits to your business premises; such visits can be announced or unannounced.
You will next have to identity key personnel within your organisation who will be responsible for the management of your licence. These individuals will need to be named on your sponsor licence application.
As part of the licence process you will be asked to explain why you are applying for a licence and how many certificates of sponsorship you anticipate needing for the year ahead. You will therefore need to be able to identify who you wish to sponsor, or which roles you are likely to sponsor. You will also need to provide mandatory documents in support of your application. The types of documents required will depend on the nature of your organisation and are set out in Appendix A of the sponsor guidance. These documents need to be submitted to the Home Office within 5 working days of the submission of the online form. You should therefore prepare your documents before submitting your application.
How must does it cost and how long does it take?
The cost of a sponsor licence depends on the size of the organisation. The fee for small or charitable sponsors is £536 and £1,476 for medium or large sponsors.
Most applications are dealt with in less than 8 weeks although this can take longer, particularly if the Home Office decides to visit your business as part of the application process. There is an optional priority processing service available for an additional £500 which can result in a decision within 10 working days. Slots are however limited and allocated on a first come, first served basis.
How can we help with a Skilled Worker Sponsor Licence application?
Applications for Sponsor Licences are carefully scrutinised by the Home Office. They will want to be satisfied that the organisation is genuine, that it is able to comply with its duties as licence holders and wider UK immigration laws, as well as ensuring any sponsored positions are genuine vacancies. Applications which do not meet the requirements can either be rejected or refused by the Home Office. Rejections usually indicate that insufficient documentation and/or information was provided with the application, whereas refusals normally indicate more serious concerns by the Home Office as to the organisation's ability to comply with their sponsor duties. In some cases, refusals will result in a 'cooling off' period which means an organisation is prevented from reapplying for 6-12 months. It is therefore essential to thoroughly prepare a sponsor licence application and our experienced solicitors can guide you through the process of becoming licenced sponsors.
Meet the team
Our depth of knowledge means we can offer a strategic solutions-based approach to your immigration matters.
Glasgow
Edinburgh
Inverness
Elgin
Thurso
Shetland
Get in touch
Call us for free on 0330 159 5555 or complete our online form below to submit your enquiry or arrange a call back.