Employment law for employers
Naomi Osaka – Media Obligations vs Mental Health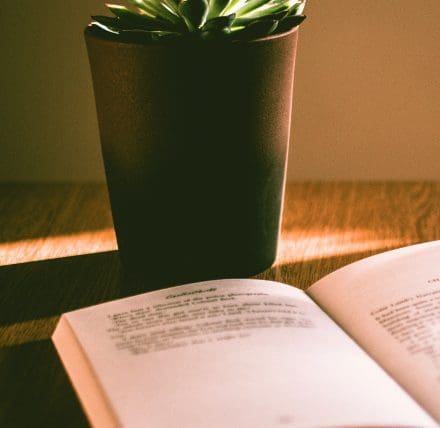 Tennis World number 2 Naomi Osaka has withdrawn from the French Open following criticism and a reported $20,000 fine incurred over her decision not to participate in post-match press conferences, with Osaka citing mental health concerns. The initial response from tournament organisers, the Women's Tennis Association and fellow professionals was mixed.  While many were sympathetic, a contrary position taken was that players had a 'responsibility to speak with the media' and that media obligations are 'part of the job'.
Following the decision to not attend a post-match press conference after her first round victory, Ms Osaka was fined $20,000. The ensuing media coverage of this eventually led to Ms Osaka withdrawing from the tournament entirely citing a long battle with depression dating back to 2018, Ms Osaka explaining that she suffers from social anxiety which is exacerbated particularly by appearances in front of the media.
What do the rules say?
The French Open shares a rule book with other Grand Slam events like Wimbledon which states:
'Unless injured and physically unable to appear, a player or team must attend the post-match media conference(s) organised immediately or within thirty (30) minutes after the conclusion of each match, including walkovers, whether the player or team was the winner or loser, unless such time is extended or otherwise modified by the Referee for good cause.'
The rule book also makes clear that any violation shall subject a player to a fine of $20,000.
Interestingly the rule allow for players not to attend post-match media obligations if they have suffered a physical injury during the match, but makes no such allowances for those suffering from mental health issues. The rule does appear to give the referee discretion to extend the time period allowed or modify the rule for 'good cause'. This doesn't appear to have been used previously and there is no indication it was used with reference to Ms Osaka at this tournament.
What are the legal considerations?
At first glance, the matter could appear to be straightforward.  The terms of participation – the contract in place between the participant and the organiser – require attendance at the media conference.  The participant who does not attend is then exposed to the consequences mapped out in the contract, if they are applicable.  At first glance, Osaka's fine was a consequence of her non-attendance and all of this was in per the contract.  However, a straightforward assessment of what the terms of participation require is a limited and narrow view to a more complex situation.  The Equality Act 2010, applicable in Great Britain, and similar legislation in France and beyond, must come into consideration.  Similarly, tennis' governing bodies commitment to inclusion, equality and diversity must be considered.
From a technical perspective, the first question to be answered when considering whether any additional protections or considerations apply is whether or not Ms Osaka would qualify as a disabled person and thus gain protection under equalities legislation. This would depend on the exact nature of the individual's health but three key questions have to be answered to decide if an individual gains protection.
Does the individual have a physical or mental impairment?
Is it long term (12 months or more or rest of person's life)?
Does it have a substantial (i.e. more than minor or trivial) adverse effect on the individual's ability to carry out normal day-to-day activities?
Individuals who suffer from depression and social anxiety like Ms Osaka have qualified for protection under equalities legislation in the past and whilst every case is judged on its own facts, bouts of severe depression since 2018 do bear the hallmarks of a condition that could well attract protection.
If a player was deemed or found to be disabled then it is likely that the organisers would have obligations towards them under the legislation (although this has never been tested specifically). In France this would be via legislation implementing the Equal Treatment Directive which is similar to the EA. In particular, organisers would have to consider what obligations would arise, including not to discriminate on a direct basis, and also to have regard to the duty to make reasonable adjustments. A duty is something someone must do, in this case because the law says they must.
Equality law recognizes that bringing about equality for disabled people may mean changing the way in which services are delivered, providing extra equipment and/or the removal of physical barriers.  The duty to make reasonable adjustments aims to make sure that if you are a disabled person, you can use an organization's services as close as it is reasonably possible to get to the standard usually offered to non-disabled people.  If an organization providing goods, facilities or services to the public or a section of the public, or carrying out public functions, or running an association finds there are barriers to disabled people in the way it does things, then it must consider making adjustments (in other words, changes). If those adjustments are reasonable for that organization to make, then it must make them.
Whether this may or may not ultimately oblige, in law, the tournament organisers to adjust their rules around media obligations to accommodate players suffering from mental health challenges, who cannot readily comply with those obligations, there is a broader reality to consider, relating to the broader obligation on sports, to promote inclusion, diversity and equality, in all that they do.
The essence of legal obligations such as reasonable adjustments will be to see if a way can be found to allow a person to either adjust their role or adjust how they fulfil their role; whilst it is not known whether or to what extent the French Open organisers considered rescheduling media interviews or perhaps allowing media access to Ms Osaka in other ways separate to the traditional press conference, perhaps with a different method of Ms Osaka fielding questions, rather than a live appearance.
That said, there is clearly a tension in sport delivering immediate media access to ensure that the sporting event is promoted as quickly and as well as possible; media access and promotion of this sort is not only widespread and typical in many sports, it's seen as mutually beneficial.  Yet the very essence of disability laws is to protect people who cannot necessarily readily conform to "norms" or who have significant difficulty in doing so.
What about Osaka's sponsors?
Ms Osaka's sponsorship agreements will have a variety of obligations placed upon her and whilst it is necessary to engage in speculation (without seeing those agreements) it may be thought to be unlikely that the terms of these agreements will directly involve appearances at press conferences. The majority of active clauses in her sponsorship agreements will be based on performance at tournaments with incentives to get to the latter stages of the tournament and winning. It is possible Ms Osaka will potentially have foregone her sponsorship monies following her decision to withdraw from the tournament.
One of Osaka's sponsors, Nike, came under fire previously for reducing sponsorship payments to athletes who were unable to compete because they were pregnant, as payments were based on incentives for performance at tournaments. This was brought to attention during Serena Williams' absence from competition in 2018. Following intense criticism, Nike committed to updating their practices around pregnant athletes.
Nike has been a strong advocate on a number of social justice issues over the last year, particularly supporting Black Lives Matters. Ms Osaka was particularly involved in this during the US Open last year, wearing face masks with the names of police brutality victims. Perhaps this would indicate that Ms Osaka will receive support from her sponsor family at this time.
Implications for the future
Following Ms Osaka's withdrawal from the tournament she received a lot of support on social media and generally from other athletes.  The tournament organisers seemed to adopt a more conciliatory tone and in the days after, the Grand Slam organisers have stated that they will look to do better at future events, to avoid a repeat of this situation.  The current situation hasn't suited either party.  The tournament lost a star player for the remainder of the tournament; one who generates significant media interest and viewing figures in USA and Japan in particular. Ms Osaka has lost an opportunity to compete for a Grand Slam title, not on the basis of sporting performance. Hopefully an adjustment can be found which will suit both parties, allowing Ms Osaka to compete and to help the tournament she is participating in, in a way that is not damaging to her health.
Other sports have proactively focussed on protecting the mental health of athletes, in particular in relation to those receiving online abuse.  Football clubs recently had a weekend long boycott of social media with the support of sponsors and broadcasters; arrests have recently been made of culprits engaging in anonymous abuse on the final day of the English soccer season.  Sport has been at the forefront of various social justice issues in recent years, but typically with sportstars using their platform to promote the cause in question; Ms Osaka's stand has shone a spotlight on mental health in a very different way, but doubtless one which will cause sport itself to consider carefully how it can properly observe its legal obligations and meet its duty of care towards participants, even those participating at the highest levels.
Scottish Sport
In Scotland, SGBs have worked very hard to embed equality in sport, through sportscotland supported initiatives and also the introduction of the Equality Standard supported by all Sports Councils across the UK.  Equality, inclusion and diversity are key to participation in sport at all levels of sport; Ms Osaka's high profile withdrawal from the French Open is a prompt for all sports to consider what steps can be taken to avoid a similar incident in their own arenas.
Whilst reports suggested that the tournament organisers were unaware of Ms Osaka's mental health issues prior to her initial statement, this incident exemplifies why engagement between individual and the relevant body in relation to disabilities is an important first step in determining whether or not adjustments are required and what adjustments might be appropriate. In the workplace employers are recommended to obtain an Occupational Health report or medical evidence, in relation to an employee's health conditions. This is not intended to doubt the veracity of any claims about their health but rather to understand their specific condition and to suggest what policies and procedures might need adjusted and how they might be adjusted in practice. A similar approach could be adopted by SGBs to ensure inclusion within their sport at all levels.
Get in touch
Glasgow
Edinburgh
Inverness
Elgin
Thurso
Shetland
Get in touch
Call us for free on 0330 912 0294 or complete our online form below for legal advice or to arrange a call back.