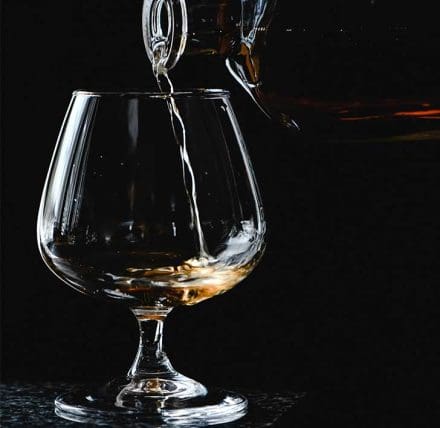 Commercial & Regulatory
Alcohol advertising in Scotland – an uncertain future
At the end of 2022 the Scottish Government launched a consultation, led by MSP Maree Todd, to assess proposals to implement restrictions on alcohol advertising and promotion. These proposals were designed to minimise alcohol's effect on young people and curb high levels of consumption amongst the Scottish populace.
The consultation identified a number of benefits to restrictions on alcohol marketing, and stated that the recommended measures would be a "cost-effective" means of achieving the desired results. They would remove the positive light in which alcohol is often portrayed, within advertising, and complement Scotland's current minimum unit pricing policy, its multi-buy discount ban and the reduction of the drink-drive limit (which is the strictest in the UK).
A failure to implement the proposals was said to be conducive to the continued normalisation of alcohol – thereby influencing more children and young people to drink, leading to a multitude of health issues and preventing effective abstention for those in recovery.
The current rules
The consultation stated that the current alcohol marketing regulatory regime could be found in different codes, depending on the type of advertising (e.g. television, billboards). However, none of these protected high-risk persons or those attempting to stop drinking. It said the codes were not adequate to protect children and young people against the risks of alcohol promotion.
The proposals
The consultation stated that blanket rule changes are required to ensure that any restrictions imposed in one particular area (such as television) are not negated through alcohol companies compensating in other areas (such as print media).
The following changes to the current rules were proposed:
Sports: a rule against alcohol brands being displayed on sports clothing, and players or managers being featured in advertisements;
Events: rules regulating the amount of alcohol advertising that can be displayed at non-sporting events were suggested;
Outdoor and public spaces: a complete ban on alcohol advertising in public spaces was floated;
Shops: a ban on alcohol being displayed in shop windows and a requirement that any areas stocking alcohol be near the back of shops, away from entrances, exits, checkouts and non-alcohol products was proposed. The consultation also suggested introducing rules that require alcohol to be put in closed cupboards or behind a counter (much like cigarettes) or in a closed-off area within the shop;
Merchandising: a ban on alcohol merchandising throughout Scotland was proposed;
Low and non-alcoholic drinks: any rules applicable to alcoholic drinks would apply to low and non-alcoholic drinks too;
Print advertising: a ban on advertising in newspapers and magazines in Scotland was put forward for consideration;
Online marketing: a reduction or ban on online alcoholic advertising in Scotland was also proposed;
TV and radio advertising: dependent upon the Scottish Government's ability to set new rules on advertising on TV and radio, the introduction of new rules only allowing alcohol advertising on TV and radio at certain times of the day, or otherwise a complete ban, was suggested;
Cinema advertising: dependent upon the Scottish Government's ability to set new rules on advertising in cinemas, the introduction of new rules only allowing alcohol advertising before films for 18 year olds and over, or otherwise a complete ban, was proposed; and
Advertisements: limit on the content of adverts so that they only include facts (the product's name, where it is made and its alcohol content) were also proposed.
Companies breaking these rules would be issued with fines, the amounts of which would be sufficiently high so as to strongly discourage any infringements.
How were the proposals received?
Reaction to these proposals has taken the form of criticism from stakeholders within the Scottish drinks industry. This is perhaps unsurprising given the considerable array of challenges already facing the industry and its dependency on the benefits conferred by geographical indication status and innate "Scottishness". In 2022 alone Scotch whisky exports were worth in the region of £6.2bn.
In particular, those from within the Scottish drinks industry have commented on the potential of the consultation to render Scotch whisky's geographical indication (GI) status redundant due to the removal of branding options. This would severely restrict the funding opportunities of major Scottish events such as the Edinburgh Fringe which are dependent on alcohol brand sponsorship, and deprive Scottish distilleries and breweries of a key revenue stream though the banning of alcohol-branded merchandise.
Citing the aforementioned industry-wide concerns, Scotland's First Minister Humza Yousaf recently announced that the consultation would be taken "back to the drawing board". He plans to instruct his officials to re-evaluate the proposals in collaboration with both the industry and public health stakeholders to come to a suitable compromise.
While trade bodies within Scotland have welcomed this, there remains a degree of trepidation as to the content of any fresh proposals, and the extent to which they will contain the more far-reaching measures of the original consultation.
Glasgow
Edinburgh
Inverness
Elgin
Thurso
Shetland
Get in touch
Call us for free on 0330 912 0294 or complete our online form below for legal advice or to arrange a call back.