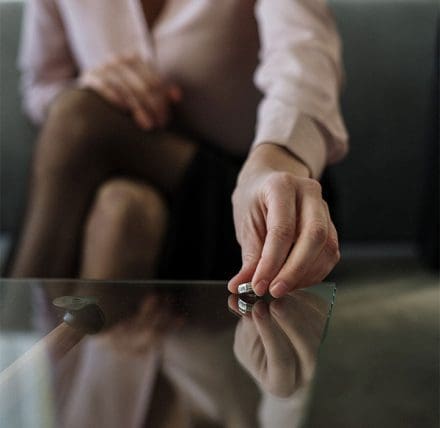 Divorce FAQ
Our expert divorce solicitors specialise in all types of divorce. Here we cover frequently asked questions about divorce proceedings, dissolution and separation.
Divorce or separation is often a very difficult time for couples. You will no doubt have lots of questions about what happens next, or the implications of it for your family. Here we have tried to answer some of the most frequently asked questions related to divorce.
How to get a divorce?
You have to apply to a Court to obtain a court order formalising divorce, but before you can do that you must ensure that you have financial or child arrangements in place. It is possible to come to an agreement about these matters, and to separate without the involvement of the Court at all and then when you need to formally apply to the Court for your divorce it is a straight forward process. For that reason you should seek independent legal advice at an early stage so that you understand what you should think about.
Can divorce be done online?
Yes, partly. If you have been separated for over one year, you have sorted out all your finances and there are no children under 16, then you may be able to complete a simplified divorce application form, have it signed and notarised by a divorce solicitor, and submit it to the Court by email. It can be a fairly straight forward process.
How do divorce settlements work?
You can come to an agreement with your spouse, directly or through divorce solicitors, the terms of which will then be set out in writing and signed by you and your spouse to make it legally binding. This Agreement can then be enforced if necessary. If you and your spouse cannot agree on financial matters then you can ask the Court to make financial orders and those orders can then be enforced.
When does divorce go to court?
Only a Court can grant a divorce so all divorces will go to Court one way or another. At what stage you do that depends on how much you and your former spouse can agree between you. If you can agree your financial arrangements, and any childcare arrangements, then you can ask the Court to grant your divorce at the end, and without opposition. This is straight forward. If you can't agree everything then you may need to ask the Court to grant financial orders or orders for the children, first, and follow that up with divorce thereafter.
If you require advice regarding financial settlements or child arrangements contact our family team who will discuss your particular circumstances and provide expert advice on how to achieve your desired outcome.
How does a divorce affect children?
Separation or divorce is a life changing event for both you and for your children and the impact on them should not be underestimated. It is well known that conflict is not a good environment for children to grow up in. How your children will be affected will depend on their age, and their personality sometimes, but the main factor is how you and your spouse deal with the separation. Children can suffer if a separation is acrimonious but there are many ways that you and your former spouse can resolve matters while ensuring that your children are safe, happy and protected from any harmful effects and can continue to co-parent together well. Many children thrive in separated families. There are ways to assist you and your ex partner in reaching agreement which are particularly suitable for divorces where children are involved. Those are mediation or collaborative practice. These processes can ensure that your children are at the heart of all your discussions and that you and your spouse work together to minimise the effects on them.
If you require tailored advice on how to handle the divorce process contact our family law team who will be able to assist you.
Are divorce records public?
No, decrees of divorce are Court Orders and therefore they cannot be obtained from a Court other than by one of the parties to the marriage.
Are divorce rates increasing?
There has been a general decrease in divorce rates in the last twenty years, although divorce rates did increase between 2020 and 2021, which could be due to the pandemic and Courts being closed for part of 2021 and not progressing divorce applications. The decrease in overall divorce rates could also be linked to the general decline in marriages during the same period. Fewer marriages and other factors tend to result in fewer divorces.
Are divorce settlements taxable?
There can be tax implications for separating couples depending on the nature and treatment of the assets. Specialist advice should be sought in relation to the tax implications, in particular capital gains tax.
Can divorce cause post-traumatic stress disorder or depression?
Separation and divorce can be a very stressful experience. It will involve decisions about your future and changes for you. Financially it may also be difficult. Divorce may also not be your choice, but your spouse's decision, and this can leave you feeling sad, hurt and resentful. There are ways to try and make sure that the divorce process is as positive as possible and we often recommend that you seek counselling at the same time as the divorce process to help you through it. It helps to have a good support network too.
Can divorce papers be served by email?
Yes, if it is agreed. After the Covid pandemic, certain changes were made to make court process for divorce applications more straight forward. One of the changes was that court documents could be served electronically where the recipient agrees for that method or service to be used.
Can divorce be free?
It can't be completely free unless you qualify for legal aid for the divorce process. Otherwise there will be court charges to meet before your divorce can be granted.
Note that some family law firms, including Harper Macleod, do not deal with cases that require legal aid support. If you want to read more about legal aid eligibility and how to find divorce lawyers who deal with legal aid cases, visit the official legal aid agency website.
What is legal aid?
Legal aid represents a government-backed support programme designed to assist with the legal expenses of those who might otherwise find them financially challenging. If the costs related to hiring a divorce solicitor are beyond your financial means, you might be eligible to seek legal aid. This aid ensures access to justice for all, irrespective of financial circumstances. It's important to note that not all legal firms provide this service. At Harper Macleod, we do not provide legal aid services. However, should you require this kind of assistance, there are legal aid divorce solicitors who can help you. For additional information, please visit – https://www.mygov.scot/legal-aid.
Can divorce force the sale of a house?
Yes. If you and your spouse can't agree what happens to the house then you can seek an order for sale from the Court in the divorce process. The Sheriff or Judge will grant such an order if they consider it to be fair in the circumstances.
Can I stop paying the mortgage during a divorce?
If the property is in the joint names of you and your spouse then you should not stop making payments towards the mortgage as you will both be liable for the debt. You and your spouse could agree how the monthly payments are met until you have resolved matters on a final basis, or you could ask the court to determine how payments are shared between you.
What can be the grounds for divorce?
In Scotland there are only two grounds of divorce: (1) that the marriage has broken down irretrievably; or (2) that an interim gender recognition certificate has been issued to one of the parties under the Gender Recognition Act 2004.
It is more common to divorce on the grounds that the marriage has broken down irretrievably and that can be established in one of four ways:
That you have been separated from your spouse for a period of one year and your spouse consents to divorce;
That you have been separated from your spouse for a period of two years (even if your spouse does not consent);
Your spouse has committed adultery;
Your spouse's behaviour is unreasonable and is such that you cannot reasonably be expected to continue to live with them.
If you require legal advice on the grounds for divorce our experienced team of divorce lawyers will be able to help you. Complete the form at the bottom of this page or contact us by phone to arrange an initial consultation.
What's the difference between divorce and separation?
Divorce is the change to your legal status and can only be granted by a court. Separation is the fact of stopping living together as husband and wife but it does not alter your legal status as a married person.
What is the difference between divorce and annulment?
Divorce is the bringing to an end of a valid marriage. An Annulment means that the marriage is null and void or, in the eyes of the law, the marriage never took place. You can seek an annulment if there has been some irregularity in the marriage. For example, if your spouse was married to someone else when you married them, or if you only consented to marriage under duress or as a result of fraud, or one of you was under 16, for example. This is called a "decree of nullity" in Scotland.
Can divorce affect my pension?
It can do. Your pension will have a value at the date you separate even if it is not in payment. That value should be taken into account. Sometimes the value of your pension can be offset against other matrimonial assets but sometimes you can share the value within your pension with your spouse by carving out a portion for their own use. This is known as a pension share.
If you have any questions about financial arrangements during divorce proceedings contact our experienced divorce lawyers for a non-obligatory initial consultation.
Can I change the locks during a divorce?
No, you shouldn't change the locks without a court order or consent as your spouse will have the right to occupy the property until you are divorced.
Can divorce be peaceful?
Yes, it can be. It is possible for the process to be amicable, and for you both to agree how to divide your finances and how to share the care of the children. Mediation or collaborative practice are perfect methods for resolving things if you want it to be a positive experience.
What to do if one party refuses to divorce?
You can still divorce your spouse even if they refuse to agree to it. You will either need to be separated for more than two years in that case,or be able to prove the grounds of unreasonable behaviour, domestic abuse or adultery on the part of your spouse.
What is spousal maintenance?
This is a payment made by one spouse to the other on a regular (normally monthly) basis in order to meet financial need. Such financial claims are submitted and reviewed by the family court.
Is spousal maintenance taxable?
No, maintenance payments are not taxed on the basis that the person making payment of maintenance will be making payment from their net income, and therefore will have paid tax on it already.
How long does spousal maintenance last?
It can last until you are divorced. After divorce there could be an obligation to make further maintenance payments but this is much rarer and is known as periodical allowance which is designed to allow one spouse to become accustomed to their new financial situation so it is limited to three years after divorce (except in exceptional circumstances).
Can spousal maintenance be backdated?
No, it can't be backdated by a Court, although you and your spouse can agree to backdate payments if you wish.
Can spousal maintenance be reduced?
Yes, maintenance can be reviewed on a change of circumstance.
How is spousal maintenance calculated?
Spousal maintenance is not determined by any formula or set of principles. It is based on the needs and resources of both parties. The spouse who has the financial need must set out what those needs are, and what the shortfall is between their needs and their resources. The paying party will then consider to what extent their resources allow them to meet the needs.
Harper Macleod divorce lawyers
Our expert divorce lawyers provide specialist advice and can help you to work through the complex legal process as smoothly as possible. Give us a call or submit a call-back form to arrange an initial, non-obligatory consultation.
Glasgow
Edinburgh
Inverness
Elgin
Thurso
Shetland
Get in touch
Call us for free on 0141 227 9545 or complete our online form below to submit your enquiry or arrange a call back.