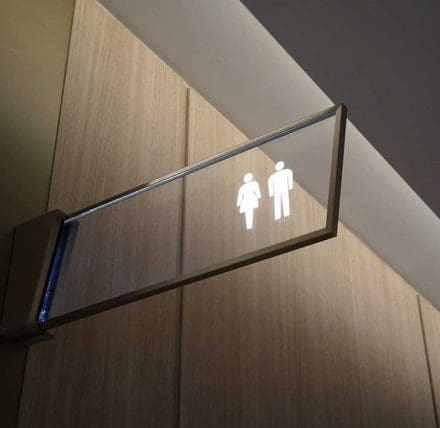 Employment law
Backlash over period dignity officer appointment - what is required to pursue a sex discrimination claim?
In August this year, Scotland became the first country in the world to protect, in law, the right to access free period products. The Period Products (Free Provision) (Scotland) Act 2021 requires councils and education providers to make period products available to anyone who needs them free of charge. Beyond that, the Scottish Government has also provided funding for an educational website for employers, instigated an anti-stigma campaign, and improved menstrual health resources.
However, one "period dignity working group" based in Tayside went even further, creating the role of "Period Dignity Officer" whose job would be to lead a regional campaign across education providers and wider communities, engage with young people who menstruate and discuss issues around menopause. Unfortunately, despite their good intentions, the group received adverse media attention after appointing a man, Jason Grant, to the role.
The group initially defended Mr Grant's appointment, stating that he was the "best candidate for the job", but later scrapped the role entirely. Mr Grant has now announced that he intends to pursue legal action against the group under the Equality Act 2010 based on a central question: If he was not a man, would he have been dismissed from the role?
This seems to suggest that Mr Grant will be pursuing a sex discrimination claim, but what is required to do so?
Equality Act 2010     
The Equality Act 2010 provides protection for individuals against discrimination and other prohibited conduct which relates to certain 'protected characteristics' – sex is one of these. Discrimination can be direct or indirect. Direct discrimination is where one person is treated less favourably than another because of their protected characteristic. Indirect discrimination is where there is a provision, criterion or practice (PCP), which is applied equally to everyone in an appropriate pool of comparators, but which puts a person (and those who share their protected characteristic) at a disadvantage compared to those who do not share that protected characteristic.
If Mr Grant intends to show that he was directly discriminated against, he will have to show that the period dignity working group treated him less favourably (i.e. dismissed him) because of his sex. In cases of direct discrimination, a claimant also requires to make reference to a 'comparator' (real or hypothetical) who does not have the same protected characteristic as them. The employment tribunal will then consider whether the comparator (in this case, likely to be a female in the same role) would have received the same less favourable treatment.
The employment tribunal will then consider whether the less favourable treatment was indeed because of the protected characteristic. If an employer can show that the reason for the less favourable treatment was genuinely something other than the protected characteristic then a claim for direct discrimination may not be made out. In this case, we might expect to see arguments canvassed for the group surrounding their intense media scrutiny and protection of their reputation, but each case will turn on its own distinct facts.
Could this have been avoided?
The job advert for Mr Grant's role stated it requires a "successful track record of engaging and empowering a large range of people from a diverse range of cultural and socio-economic backgrounds, in particular, young people who menstruate". It did not include a requirement that the successful candidate be a woman, despite subsequent media attention suggesting that should have been a pre-requisite.
Discrimination can arise at any point in the employment relationship, including during recruitment. It will normally be unlawful for a job advert to specify recruitment of candidates with a particular protected characteristic, but there are exceptions to this. To lawfully impose such a requirement, the employer must satisfy three conditions:
the requirement is an 'occupational requirement';
the application of the requirement is a proportionate means of achieving a legitimate aim; and
the person to whom the requirement is applied does not meet it.
The explanatory notes to the Act set out certain examples of occupational requirements such as "considerations of privacy or decency might require a public changing room or lavatory attendant to be of the same sex as those using the facilities".
It therefore might have been possible for the period dignity working group to specify that they were looking for a female candidate on the basis that the majority of people who menstruate identify as female. The 'occupational requirement' exception also applies in circumstances where an employer dismisses an employee, meaning it would be open to the working group to deploy this as a justification for dismissing Mr Grant.
Determination as to whether this is an occupational requirement would turn on a number of considerations, such as the parameters of the role. For example, engaging with venues to ensure period products are available would not necessarily imply an occupational requirement that the candidate be female, but relatability to those they are trying to inspire and empower in that role could be considered less effective if they have not ever menstruated themselves. Each case will of course turn on its own circumstances.
If you think you would benefit from advice on ensuring your workplace practices do not fall foul of the Equality Act, please get in touch with our specialist employment team.
Glasgow
Edinburgh
Inverness
Elgin
Thurso
Shetland
Get in touch
Call us for free on 0330 912 0294 or complete our online form below for legal advice or to arrange a call back.