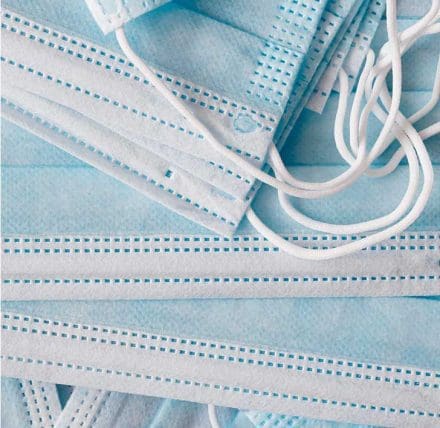 Public sector
Scottish Covid-19 Inquiry calls for core participants
The Scottish Covid-19 Inquiry is an independent Inquiry, commissioned by the Scottish Government.  Lady Poole, the Chair of the Inquiry, has stated that she will, "…without fear or favour, investigate the strategic response to a pandemic which has affected all of Scotland's more than five million people. Thousands have died and many are still suffering its consequences. People clearly have strong views about the pandemic and legitimate questions about how it has been managed.  It is my role as Chair to work independently of government to establish the facts, openly and transparently, and to make recommendations based on the lessons learned. The Inquiry will listen to a wide range of views, including those expressed by those whose voices are seldom heard. This is an Inquiry for the people of Scotland which will ensure we are better prepared for any future pandemic. If the Inquiry's work contributes to ensuring there is less suffering and there are fewer deaths in future, then it will have achieved its central aim."
The Inquiry is still in its early stages, building its essential infrastructure such as staff, premises, IT and document management systems, to allow it to carry out its investigatory functions.
One of the first important procedural steps that the Inquiry has taken is to launch its application process for those wishing to be designated as a core participant.
What is a core participant?
The role of a core participant is more than giving an account of personal experiences or producing documents. People can do that without being a core participant. Becoming a core participant creates important rights and responsibilities for successful applicants. These include: making statements (often through a legal representative) when the Inquiry holds public hearings; proposing questions for Counsel to the Inquiry to ask witnesses and, if the Chair allows them to do so, asking questions of witnesses at a public hearing; and being provided with advance copies of the Inquiry's reports relating to their interest before publication.
If any individual or body thinks that they have played a direct and significant role in the matters the Inquiry is investigating; or have a significant interest in an important aspect of a matter the Inquiry is considering; or are likely to come under direct scrutiny or significant or particular criticism from the Inquiry, they should consider making an application to become a core participant.
When is the deadline for core participant applications?
Applications for those wishing to be designated as a core participant can be submitted until Friday 16 September 2022. After the closing date, the Inquiry will consider the applications it has received, and will publish later this year a list of those who have been successful. More information is available on the Inquiry website https://www.covid19inquiry.scot/news/scottish-covid-19-inquiry-opens-core-participant-application-process
The Inquiry has indicated that it will welcome as core participants persons and bodies who are in a position to facilitate the better management of the Inquiry. The Inquiry has suggested the most helpful core participants will be those who can engage with the Inquiry on matters of practice and procedure, and assist it in fulfilling its terms of reference.
Anyone in Scotland will be able to follow the progress of the Inquiry though a variety of methods (for example, through a "Listening Project", watching a livestream of hearings or reading witness statements on the Inquiry website).
How we can help
Harper Macleod's public law team has developed significant experience in advising and representing individuals, public bodies and other organisations at public inquiries.  We have guided clients through Scotland's biggest recent public inquiries, including the Edinburgh Trams Inquiry, the Scottish Hospitals Inquiry and the Scottish Child Abuse Inquiry.
Some readers will be aware of criticism from the Scottish Child Abuse Inquiry towards local authorities, public bodies and organisations that have not sought to assist its work by becoming core participants at an early enough stage or at all, and in doing so demonstrating commitment to the lessons to be learned through the Inquiry process.  Decisions as to whether to apply for core participant status, therefore, have significant legal, reputational and practical consequences.
If you wish to discuss obtaining advice and representation in relation to Scottish Covid-19 Inquiry, contact Jennifer Jack, who leads our team of experienced lawyers in this specialist area – she would be happy to discuss and advise on the needs of your organisation.
Glasgow
Edinburgh
Inverness
Elgin
Thurso
Shetland
Get in touch
Call us for free on 0330 912 0294 or complete our online form below for legal advice or to arrange a call back.