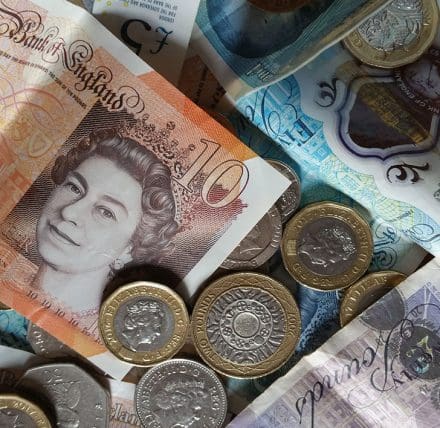 Family law
How will rising living costs affect me if separating from my partner?
With the appointment of our new Prime Minister, and the announcement of support for soaring energy prices, many households will undoubtedly still be concerned about rising interest rates, inflation, fuel and food costs, and how this will be managed in the months ahead.
In relation to the breakdown of a relationship, many couples will also be concerned about how the cost of living crisis is going to impact on their financial ability to separate, or if they have separated, whether they will still be able to reach an agreement against a background of this economic period.
For couples considering a separation, of immediate concern will be where each of you are going to live, how this will impact on child care arrangements, and who will be responsible for paying the mortgage or rent over the matrimonial home, together with all the other bills.
In the short term, it may be necessary for parties to continue to live under the same roof, albeit separately.   Whilst there is no doubt this is not an easy situation when going through a separation, it may be the best option to avoid mortgage arrears, and spiralling costs, particularly given the uncertain climate.  However, this will be even more difficult if the separation is hostile or is as a result of abusive behaviour.
In most cases, parties will decide to live in separate houses whilst they negotiate the terms of their separation. In the current climate, managing two households is going to be all the more challenging financially.
What should I do first if I am separating?
The first step will be to look at your respective incomes and outgoings and work out how it will be possible for two different households to be sustained, pending an overall financial settlement being reached.  Advice should be taken in relation to whether you require to consider spousal maintenance and/or child maintenance.
What can I claim in Child Maintenance if I am separating?
If there are children of your marriage, then you may be able to claim maintenance from your spouse to assist with the costs of caring for those children.  The Child Maintenance Service (CMS) has an online calculator which will let you know how much maintenance requires to be paid depending on the paying parent's gross income after deduction of any pension contributions, and depending on how many nights a week the children spend with that parent.   Whilst you can use the CMS calculator as a benchmark for discussions, the amount to be paid can still be agreed directly between parents without having to make a formal application.
When will I be responsible to pay Spousal Maintenance?
Separated couples have a continuing obligation to financially support each other, known in Scotland as "spousal aliment".  In some situations, this will mean a direct payment to a wife or a husband specifically for them as opposed to for a child.  There is no helpful calculation to say how much would be paid, if anything, in a certain situation; this would really depend on the needs and resources of both parties. A Solicitor will be able to provide you with a comprehensive schedule of income and expenditure to complete to allow matters to be properly assessed.  The obligation to financially support a spouse continues until divorce, unless there is agreement (commonly agreed as part of a Minute of Agreement) that this obligation would end earlier.
In the first instance, there should be an attempt to try and agree an appropriate amount of maintenance to be paid. However, if this is not possible, an application can be made to the court to seek an interim payment of maintenance pending the overall resolution of the case.
In certain situations, what is known as "periodical allowance" which is essentially financial support, after divorce – can be agreed or ordered by the Court.
There is no doubt that this is a worrying time for most families.  Whilst people might feel that there is no way out of their marriage in the middle of a cost of living crisis, this is not necessarily the case.  The important message is try not to panic, consider your options and take legal advice early on so you feel informed to decide on your next steps.
Glasgow
Edinburgh
Inverness
Elgin
Thurso
Shetland
Get in touch
Call us for free on 0330 912 0294 or complete our online form below for legal advice or to arrange a call back.