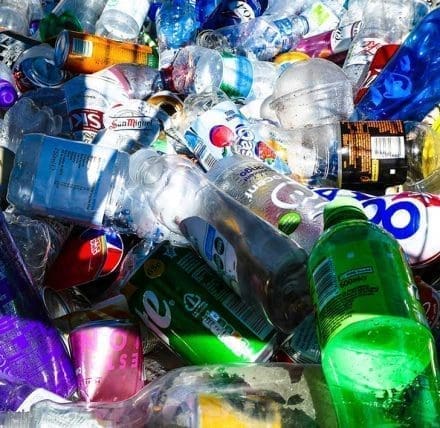 Commercial & Regulatory
UK Government excludes glass from Scotland's Deposit Return Scheme
Scotland's much-discussed deposit return scheme has been given the green light by the UK Government to go ahead in 2024 albeit with the exclusion of glass, dividing opinion amongst industry experts and politicians alike. In support of its decision, the UK Government cited the potential consumer inconvenience that would come with the inclusion of glass in the scheme, as well as the degree of cost and complexity that would be incurred by the hospitality and retail sectors. As a result of this decision, Scotland's scheme – should it proceed as planned – will now only cover PET plastic, aluminium and steel cans.
The announcement also outlined the UK Government's plans to exclude Scotland's scheme from the Internal Market Act 2020, legislation which sought to minimise barriers to trade within the UK in the wake of Brexit. The schemes of England, Wales and Northern Ireland, meanwhile, will launch in 2025. The decision will therefore in practice constitute a Scottish-based trial run of the UK scheme, which comes into effect a year later.
Support for the decision to exclude glass has come from both the Association of Convenience Stores (ACS) and the Scottish Wholesale Association (SWA), who have said that the move is conducive to a more effective implementation of the scheme both within Scotland and then subsequently on a UK-wide level. The ACS also highlighted that the exclusion will have the effect of minimising the concerns of local traders regarding the potentially hazardous handling and storage of glass.
Elsewhere, criticism has been directed towards the potential risks posed to Scottish jobs and investment by the decision. The British Soft Drinks Association has claimed that the "only viable option" is to now commit to a UK-wide deposit return scheme. Similarly, in a letter to First Minister Humza Yousaf, C&C Group – the manufacturer and distributor of market-leading drinks brands Tennants and Magners, amongst others – has raised concerns that the partial exemption will lead to a "significant competitive disadvantage" being suffered by Scottish firms.
The announcement now leaves the Scottish Government with a conundrum as to whether to scrap the Scotland-only scheme altogether or to instead press on in spite of its inherent issues. Lorna Slater, the Circular Economy Minister, has labelled the UK government's decision as "reckless" in its alleged neglecting of the economic and environmental benefits of including glass in the scheme, claiming that the move is intended to sabotage the Scottish Government's plans. Mr Yousaf meanwhile has cited the "disproportionate impact" on Scottish businesses that will result from the change, and has conceded that his government is now left with a "very stark decision" over whether to proceed with the scheme in 2024.
Glasgow
Edinburgh
Inverness
Elgin
Thurso
Shetland
Get in touch
Call us for free on 0330 912 0294 or complete our online form below for legal advice or to arrange a call back.