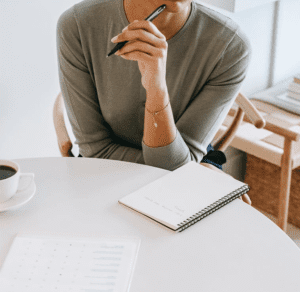 Domestic abuse solicitors
There are several legal options available to victims of domestic abuse to protect themselves or their children from future risk.
Legal advice on harassment and domestic abuse
Should you find yourself in this difficult situation, our experienced Family Team of Lawyers are available to serve you throughout Scotland, with offices in Glasgow, Edinburgh, Inverness & Highlands and Shetland.
If the police have insufficient evidence to charge an abuser with a criminal offence, this does not prevent victims from seeking protection through the civil courts. With assistance from a Family Law Solicitor, the law in Scotland offers a number of remedies as court orders to victims of domestic abuse in order to protect them or their children from the future risk of abuse. In Scotland, it is possible to seek the following protective remedies as court orders:
Exclusion Orders
Common Law Interdicts
Powers of Arrest
Matrimonial Interdicts
Domestic Interdicts
Non Harassment Orders
Our Team will explore options with you and discuss your situation with complete discretion to help you decide the most suitable solution based on your circumstances.
Options available through court orders
Exclusion Orders
Overview
An Exclusion Order, once granted, suspends the occupancy rights of the abuser and thereafter prevents them from returning to live in the family home, despite having occupancy rights to live in the property if they wish to do so. Spouses and Civil Partners automatically have occupancy rights regardless whether they are a title holder or not.
An Exclusion Order, to be effective, must be combined with other orders including a Warrant for Summary Ejection and an Interdict preventing the abuser from entering or remaining in the property.
Common Law Interdicts
Overview
An Interdict is an Order whereby the court stipulates that an individual is to refrain from carrying out a specified action or behaviour. For example a victim of domestic abuse could ask the Court to interdict their partner from approaching them or coming within a certain distance of the family home.
Powers of Arrest
Overview
A Power of Arrest is an order that is usually sought together with Interdicts and Exclusion Orders. The benefit in obtaining a Power of Arrest is that it will result in the Police being able to automatically arrest an individual if they have breached the terms of the protective remedy which has been granted.
Matrimonial Interdicts
Overview
A Matrimonial Interdict is an Interdict that restrains or prohibits any conduct of one spouse towards the other spouse or child of the family. This may include prohibiting a spouse from entering a family home or any other residence of the victim, the victim's work place or any school the child may attend.
Domestic Interdicts
Overview
A Domestic Interdict is effectively the same as a Matrimonial Interdict but applies to two people who may be living together as cohabitants and are therefore not married.
Non Harassment Orders
Overview
A Non-Harassment Order is designed to protect a victim from a course of conduct which amounts to harassment and causes the victim alarm and distress. Examples of such conduct may include frequent phone calls or repeated text or social media messages. A breach of a Non-Harassment Order is a criminal offence and can result in monetary fine or imprisonment.
Accredited specialists
Members of our family law team are accredited by the Law Society of Scotland.
Common questions about domestic abuse
What is domestic abuse?
Answer
The term 'domestic abuse' is given to describe a form of inappropriate behaviour between two individuals who are or may have been in a relationship with one another.
There is a misconception that domestic abuse involves physical harm being inflicted from one person to another. Domestic abuse can in fact take several forms including physical, sexual, mental and emotional abuse being inflicted on an individual.
Abuse is legally defined as violence, harassment, threatening conduct and any other conduct giving rise to physical or mental injury, fear, alarm or distress. Conduct can include speech and mere presence in a specific location.
The Domestic Abuse (Scotland) Act 2018 makes it a criminal offence for a person to engage in a course of behaviour which is abusive towards that person's partner or ex-partner.
The law covers not only married couples, civil partners and cohabitants who live together but also people in intimate personal relationship who do not live together. As well as physical abuse, it covers psychological abuse and coercive control.
What is considered abusive behaviour?
Answer
Domestic abuse is usually a persistent and controlling behaviour causing physical or emotional harm. Often and unfortunately, the longer domestic abuse persists, the more severe the behaviour may become over time. Irrespective of the form in which domestic abuse may present itself, it is entirely unacceptable.
More specifically, it includes behaviour which is violent threatening or intimidating and behaviour that is designed to have one or more of the following effects on the victim or would be considered by a reasonable person to be likely to have one or more of the following effects:
Making them dependent on or subordinate to the perpetrator
Isolating them from their friends, relatives or other sources of support
Controlling, regulating or monitoring their day to day activities
Depriving them of, or restricting their freedom of action
Frightening, humiliating, degrading or punishing them
What should I do if I am experiencing domestic abuse?
Answer
1. Speak to a Family Law Solicitor
A Solicitor practising or specialising in Family Law will be able to assist you take swift and immediate steps to protect you and your family from abuse.
2. Consider reporting matters to Police Scotland
The police can take immediate intervention steps to protect you and your family. If you or your children are at immediate risk of harm the police should be contacted. Dial 101 if it is not an emergency and 999 in the event of an emergency.
3. Seek support from friends and family
Speak to a support organisation:
For Men
Scotland's Domestic Abuse & Forced Marriage Helpline – 24 hour service – 0800 027 1234
 Abused Men in Scotland – 08088 000 024
 Victim Support Scotland – 0800 160 1985
 Rape Crisis Scotland – 0808 8010 302
For Women
Scotland's Domestic Abuse & Forced Marriage Helpline – 24 hour service – 0800 027 1234
 Scottish Women's Aid – 0131 226 6606
 Rape Crisis Scotland – 0808 8010 302
 Scottish Women's Rights Centre – 0808 8010 789
Get in touch
Call us for free on 0141 227 9545 or complete our online form below for legal advice or to arrange a call back.