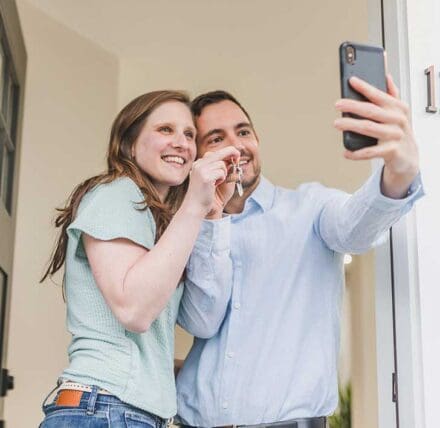 Cohabitation agreement solicitors
If you are living together as an unmarried couple you should consider legally recognising your rights through a cohabitation agreement.
Cohabitation agreements in Scotland
If you are a couple who are thinking of moving in together or have been living together in a committed relationship for years and have chosen not to enter marriage or a civil partnership, you should consider legally recognising your rights through a cohabitation agreement.
Considering entering a cohabitation agreement with a partner can provide numerous benefits to both individuals. Its purpose is chiefly to deal with what should happen in the (hopefully unlikely) event that the relationship breaks down or in the event of the death of one the couple. A cohabitation agreement tailored to your needs can be as detailed or as simple as you would like. It can address issues like payment of household expenditure or who should retain particular assets in the event of a separation. Cohabitation agreements can not only offer protection but also peace of mind.
Our accredited and experienced team of lawyers are based throughout Scotland with offices in Glasgow, Edinburgh, Inverness & Highlands, Moray and Shetland.
Accredited specialists
Members of our family law team are accredited by the Law Society of Scotland.
Common questions about cohabitation agreements
What is a cohabitation agreement?
Answer
A cohabitation agreement is a legal document which can be prepared by a family lawyer. It is designed for couples who are living together but have not entered into a marriage or civil partnership.
The main purpose of a cohabitation agreement is to detail the arrangements for things such as finances, property and children while you're living together or if you were to split up, become ill or pass away.
Couples who have lived together for a long time don't automatically have the same rights like married couples so a cohabitation agreement can be an important means of protecting your rights.
Are cohabitation agreements legally enforceable?
Answer
Yes, cohabitation agreements are legally binding contracts.
If you instruct a family lawyer to prepare a cohabitation agreement on your behalf they can help ensure that it is executed properly and signed appropriately.
What is included in a cohabitation agreement?
Answer
A cohabitation agreement will typically include details on:
Payment of household expenditure
Access to state pensions
Next of kin rights in an emergency
Division of assets in the case of a separation such as property
Financial support during or after the relationship
Support, custody or visitation rights for children
Can I seek financial support for our children after a separation?
Answer
Under Section 28 (2) (b) of the Family Law (Scotland) Act 2006 it is possible for a cohabitant to seek the payment of a capital sum from their former partner requiring them to pay an amount in respect of any economic burden of caring, after the end of the cohabitation, for a child of whom the cohabitants are the parents.
Typical examples of this may include the payment of childcare costs, private school fees or a child's extracurricular activity costs.
Testimonials
"I couldn't recommend Grant Hassan more, I felt taken care of and listened to. Grant's advice was invaluable. Any questions I had were answered swiftly, communications timely, a really excellent service."
Get in touch
Call us for free on 0141 227 9545 or complete our online form below to submit your enquiry or arrange a call back.