Call our Shetland family team for a free confidential chat
Thanks for your enquiry, someone from our team will be in touch shortly.
Shetland Family & Divorce Lawyers
The best advice at an emotionally difficult time.
Our Family lawyers, covering the whole of Scotland, have expertise in all areas of family law and will help you through a difficult time with sensitivity and objectivity.
Harper Macleod have joined force with Dowle, Smith & Rutherford and now offer a full range of family law services delivered by an extended team all over Scotland.
Divorce and separation can have a huge impact on both yours and your family's lives and you will understandably want to know the financial and practical consequences of any decisions you are considering making. When working with us, many people are surprised to hear there are more options available than they originally thought. 
The options available range from litigation and arbitration to negotiation, mediation and collaboration. We will discuss matters with you and decide upon the appropriate way of solving your problems. Whether it is in relation to the welfare of your children and the status of the matrimonial home, the impact on a business that's jointly or individually owned, or your financial situation, we will help you through a difficult time and allow you to progress with your life.
After discussion with you, our solicitors will give their advice on how best to resolve your situation and the options available.
We would be happy to speak to you confidentially over the phone, get in contact now
Our Family law services
Our Family lawyers provide comprehensive advice on traditional family legal work including
Divorce & Separation
Pre and postnuptial agreements to protect assets prior & during marriage
The welfare of children, including custody, contact & residence issues
Financial consequences of separation and divorce
Advice for business owners
Co-habitation agreements (for couples who wish to regulate the financial aspects of their living arrangement outwith marriage)
Adoption services
Child relocation
Cases in Sheriff Court & Court of Session
Civil partnerships
Cohabitee rights under the Family Law (Scotland) Act 2006
Mediation & collaboration

Negotiating minutes of agreement and separation agreements

Pension sharing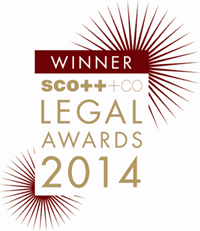 How much will it cost?
We understand that the affordability of legal fees is an important issue and discuss costs with our clients from the outset. Every case is different and it is not always clear at the beginning what will require to be done, so as to give an accurate estimate of the final costs.
In most cases fees are based on the time spent on the case and the solicitor's hourly rate, which varies from firm to firm and also in relation to a solicitor's experience. We are not registered to provide advice under the legal aid scheme.

Give us a call on 0131 247 2556 and we will be able to give you a free initial chat about your case and possible future costs.
Packaged fees:
To try to remove some of that uncertainty we have designed a number of packages which, in certain circumstances, will let you know from the outset what the costs will be.
The areas where we offer packaged fees* include:
Initial advice
Simplified divorce
Undefended divorce
Minutes of agreement
Mediation services
Pre/Post nuptial agreements
Co-habitation agreements
* Certain exclusions may apply. Your solicitor will be able to discuss and explain. Terms will be issued in writing.