Asbestos in Scotland Claims Solicitors
Get the help & results you deserve
No win no fee
Quick effective services with over 25 specialists
Securing over £20m for our clients in the last 18 months
9/10 customers would recommend & use us again
Contact us now for free legal advice & consultation on your asbestos claim
Send us details
The UK has the highest incidence of asbestos related conditions in the world, due to its history with the natural mineral and the fact that it was not banned until almost a century after its first major introduction. 
Scotland holds a significant place in the history of asbestos as the mineral was heavily used from around the 1870s right through both World Wars and up until the late 1980s.
Scotland's industrial heartland was based in the Clydeside of Glasgow where the country's major shipbuilders were based which included John Brown Shipbuilders, Barclay Curle & Co and Upper Clyde Shipbuilders.
Scotland's most major affected areas for asbestos related conditions include:
Clydebank
Glasgow
Inverclyde
Renfrewshire
West Dunbartonshire
If you or a loved one has been diagnosed with an asbestos related disease, you may be eligible for compensation. With offices across Scotland, Glasgow, Edinburgh, Inverness, Thurso and Lewick, and over 25 specialists within our Personal Injury team we can offer quick, efficient and expert advice for your to make a claim.
Get in touch with our specialist Asbestos team 
Professions likely to be affected by asbestos related diseases include:
Building Surveyors
Cable Layers
Carpenters or Joiners
Computer Installers
Construction Workers
Demolition Workers
Electricians
Firefighters
Gas Fitters
General Maintenance Staff
Heating and Ventilation Engineers
Insulation Workers
Miners
Painters and Decorators
Plasterers
Plumbers
Roofing Contractors
Shipbuilders
Shopfitters
Telecommunications Engineers
Textile Workers
We're specialists you can trust
We are accredited by the Association of Personal Injury Lawyers and the Law Society of Scotland's Personal Injury Accreditation Scheme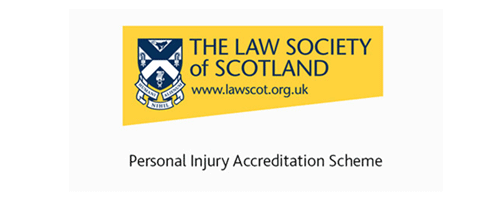 Further Financial Help for Asbestos Related Diseases
If you have been diagnosed with an asbestos related disease, depending on the disease and your individual circumstances, you may be entitled to some further financial help and assistance.
The following benefits may be open to you:-
Incapacity Benefit
Industrial Injuries Disablement Benefit
Disability Living Allowance
Pneumoconiosis Payment
Mobility Vehicle
We can help you arrange for these benefits to be paid. Give us a call on 0800 904 7777 to discuss.