Asbestos & Mesothelioma Compensation Claims
Free Legal Advice & No Upfront Costs
We Fight For Justice To Maximise Your Compensation
Support, Medical Care & Help For You & Your Family
Our Specialists Know How Insurers Work
Claim For Personal Injury - No Win No Fee Claims
Freephone Or Enquire Online To Claim For Personal Injury With No Win No Fee.
Send us details
Being diagnosed with an Asbestos related illness or Mesothelioma can be devastating for you and your family. If you or a family member has suffered an injury or disease as a result of exposure to Asbestos, make a claim for compensation with us.
We can support you and your family, can fight for justice and fairness and are committed to making a positive difference on your behalf.
How to claim compensation for an Asbestos related disease or Mesothelioma case?
Our specialist lawyers will speak to you and/or your family and investigate when and how the exposure to asbestos happened. If we assess that you have a case we will intimate the details of the claim as quickly as possible. The details of the injury will be sent to the insurance company of those at fault.
We will ingather details of your losses, any documents that we need to prove your case and will contact witnesses as soon as possible.
How long do I have to claim?
You have a 3 year period in which to claim compensation and this time period starts from the date you were aware your symptoms were related to Asbestos exposure - this can pre-date a diagnosis so it is important to speak to a solicitor who has experience in dealing with Asbestos related disease cases.
Symptoms from Asbestos related diseases including Mesothelioma can take years to develop. When you speak to our industrial disease specialists we will assess your case and advise you of the best way forward.
No Win No Fee - Funding your Personal Injury claim
For clients who do not have the benefit of Legal Expense Insurance ("LEI") we deal with claims on a No Win No Fee basis, meaning you pay nothing if your case is unsuccessful. Even if you have LEI there is no requirement for you to accept the solicitors chosen by your insurers. You have the right to "freedom of choice"  if you feel they do not have the expertise for your claim or even the right location.
Our experience has led to:
Helping thousands of people like you fight for justice
No Win No Fee claims 
Helping with Rehabilitation with specialist contacts
Securing over £20m for our clients in the last 18 months
9 out of 10 customers would use us again and recommend us to friends & family based on client feedback
Who can make a claim?
Likely victims of asbestos related diseases include:- 
We have experience in representing families and their loved ones in relation to the following Asbestos related diseases :-
Click on the links above for more information on your specific condition or get in touch with our team for a free consultation to discuss your case. We will be able to give you an indication of the potential value of your claim. 
Why use Harper Macleod for an Asbestos related disease or Mesothelioma case?
We are Absesto & Mesothelioma case experts and have one of the largest personal injury departments in Scotland with over 25 personal injury specialists covering the whole of Scotland, offices in Glasgow, Edinburgh, Inverness, Lerwick and Thurso, and we offer a no win no fee. 
Get in touch with our Specialist Claims Team
We provide a free initial consultation and you can contact us by filling out the claims form below with details of your accident/injury or:
Asbestos background
Asbestos is a natural mineral that was widely used in ships, homes and other buildings until 1999. It is the single biggest cause of death amongst workers in the UK with an estimated 5000 people dying each year, as a result. 
The supply of asbestos materials has now been banned in the UK but it can still be found in buildings built prior to 1999. 
Despite the ban many years ago, its legacy lives on in those exposed to asbestos fibres as asbestos related diseases don't become symptomatic until many years after the initial exposure. 
Professions likely to be affected by asbestos related diseases include:
Building Surveyors
Cable Layers
Carpenters or Joiners
Computer Installers
Construction Workers
Demolition Workers
Electricians
Firefighters
Gas Fitters
General Maintenance Staff
Heating and Ventilation Engineers
Insulation Workers
Miners
Painters and Decorators
Plasterers
Plumbers
Roofing Contractors
Shipbuilders
Shopfitters
Telecommunications Engineers
Textile Workers
We're specialists you can trust
Our clients rate us as 9.5 out of 10 in terms of service & advice and 9 out of 10 customers would use us again and recommend us to friends & family.
We are accredited by the Association of Personal Injury Lawyers and the Law Society of Scotland's Personal Injury Accreditation Scheme.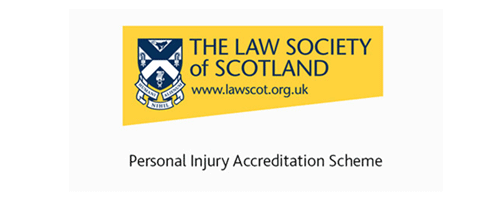 Further Financial Help for Asbestos Related Diseases
If you have been diagnosed with an asbestos related disease, depending on the disease and your individual circumstances, you may be entitled to some further financial help and assistance.
The following benefits may be open to you:-
Incapacity Benefit
Industrial Injuries Disablement Benefit
Disability Living Allowance
Pneumoconiosis Payment
Mobility Vehicle
We can help you arrange for these benefits to be paid. Give us a call on 0800 904 7777 to discuss.
Follow us or get in touch
Follow our PI twitter account for up to date news and case studies on our recent cases and developments in the law.
Call, email or book an appointment to discuss your asbestos case.
We have specialists ready to help you fight for the justice you deserve. Call us on 0800 904 7777, email us on [email protected] or book an appointment to meet or for someone to call you back.