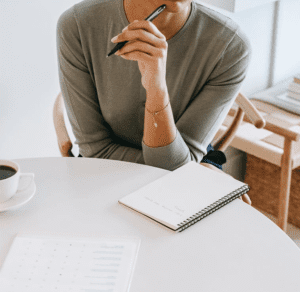 Criminal injuries compensation solicitors
If you are a victim of criminal injury then you may be able to make a claim to the Criminal Injuries Compensation Authority (CICA).
Claim for criminal injuries compensation with no win no fee
You may get an award if you were physically or mentally injured as a result of a crime of violence in the UK.
A crime of violence has no legal definition however it will generally have involved a physical attack or period of abuse. Examples of situations that qualify under the scheme include (but are not limited to) assault, wounding, attempted poison, injuries from crimes of arson or where an individual was deliberately hit with a vehicle (but not where injury was caused by an accident.) You may also qualify under the scheme where you were the dependent and/or a close relative of an individual who died as a result of violent crime.
We are specialist experts and have one of the largest personal injury departments in Scotland with over 25 personal injury specialists covering the whole of Scotland with offices in Glasgow, Edinburgh, Inverness, Thurso and Lerwick.
Meet the team
We are specialist experts and have one of the largest personal injury departments in Scotland with over 25 personal injury specialists covering the whole of Scotland with offices in Glasgow, Edinburgh, Inverness, Thurso and Lerwick.
Common questions about criminal injury claims
Answer
Initially you should report any crime against you to the Police. If you report an incident to the Police, you should obtain the Police Incident number to be submitted to CICA.
It is a requirement for any individual looking to make a claim with CICA to do everything they can to assist in the capture and conviction of the person who caused the injury.
We can help guide you through any claim, our Personal Injury team of lawyers specialise in criminal injury compensation.
Answer
A claim for compensation through the scheme will only be considered if that claim is made within two years of the injury. This time limit is strictly enforced and it is only in rare circumstances that CICA consider extending this limit. It is not necessary that the individual that injured you is convicted of a criminal offence for an award of compensation to be made.
CICA will not award compensation to you if there is a continuing close link between you and your attacker and it is likely that the attacker would benefit from your award. For example, CICA would not make award in domestic abuse cases if the injured party and their attacker continue their relationship following the attack.
CICA will take into account your conduct in the run up to, during and in the aftermath of the event in which you were injured. A claim is likely to be refused if you willingly took part in a fight, provoked the incident in which you were injured or taking part in illegal activities when you were injured. They will also consider excessive use of alcohol and use of illicit drugs. CICA may also reduce or refuse an award if you have a criminal record.
Testimonials
"Staff are really friendly and down to earth. They break everything down perfectly so you understand everything that is going on. Communication was amazing and I would just like to thank Laura Gallagher who did all of the above and much more making it as easy and effortless as possible for myself. Highly recommended."
"I would highly recommend Craig McKellar and his team. Very professional and great communication. Thanks again"
"Richard Steell's hard work and dedication on my case has removed the stress from my accident aftermath and resulted in a fair result."
"Amy Dickson is determined and a quality litigator." "Deal exclusively with partner, Suzanne McGarrigle and associate, Amy Dickson. Very available and always willing to elucidate when we southerners gasp in incomprehension about Scottish procedure. They provide ad hoc advice and formal training as part of their service."
"Heather Calderwood is a standout solicitor. She displays true leadership and excellent ethical judgement."
"Amy Dickson is strong, clear, determined and an impressive litigator."
"Great service with Harper Macleod, would highly recommend them. Laura Gallacher did a fantastic job helping me and made the whole situation a lot easier"
"Suzanne McGarrigle justly deserves her reputation for being an iron first in a velvet glove. Pleasant and professional to deal with, but also tenacious and one step ahead of the opposition."
"Heather Calderwood is a very experienced and able partner who is also a solicitor-advocate. Strong relationships with their clients who value the advice given to them."
"Suzanne McGarrigle focuses on each client's commercial objectives and is good at building a rapport with them."
Glasgow
Edinburgh
Inverness
Elgin
Thurso
Shetland
Get in touch
Enter your details below to request a free consultation and we will arrange a convenient time to discuss your case.